Mexico: Latest beverage news & analysis
Latest Insights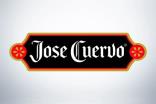 Cuervo 2017 - results data 28 Feb 2018
In late-February, Cuervo released its results for the 12 months of 2017. Sales in the year came in 6.4% up compared to 2016, on flat volumes. Here, just-drinks breaks down Cuervo's figures for the full-year by region and by category.
---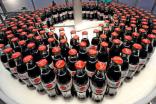 Arca Continental 2016 by region - results data 27 Feb 2017
Late last week, Arca Continental reported its full-year results, revealing a strong rise in sales and profits. Here, just-drinks takes a closer look at the Mexico-based company's performance in the 12-month period by region and sector.
---
Constellation Brands' beer boom, second brewery in the pipeline - Analysis 8 Oct 2015
Constellation Brands' beer business seems to have given analysts plenty of reasons to be cheerful, following the company's first-half results, released yesterday.
---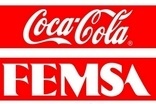 just On Call - Coca-Cola FEMSA cuts 1,300 jobs as Mexico soda tax bites 23 Oct 2014
Coca-Cola FEMSA has had to cut around 1,300 jobs as its copes with Mexico's new soda tax, but volumes are not being as badly affected as predicted, according to its CFO.
---

Analysis - Mexico on track for Heineken 6 Dec 2013
Mexico is a "good story" for Heineken as it continues to integrate FEMSA Cerveza, an analyst has said.
Latest News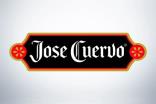 Cuervo up 20% in 2020 sales as another Irish whiskey joins Bushmills - results 26 Feb 2021
Cuervo has seen its 12-month sales slow towards the end of 2020, although the group's top-line still finished up by almost 20%.
---
Dos Primos "ultra-premium" Blanco Tequila - Product Launch 13 Jan 2021
Country music singer Thomas Rhett has teamed up with his cousin, "pecan magnate" Jeff Worn, to set up a Tequila company targeting the category's ultra-premium end.
---
Bacardi plays on Patron "transparency" with Instagram ad - video 15 Dec 2020
Bacardi is set to run an Instagram activation for its Patrón Tequila brand, based around the festive season.
---
Casa Don Ramón adds Mezcal to US presence 24 Nov 2020
Tequila producer Casa Don Ramón is adding a Mezcal offering to its US product line.
---
Tequila Partida's Partida Añejo Cristalino - Product Launch - Tequila in the US data 4 Nov 2020
Tequila Partida has added a fifth iteration to its portfolio in the US under its namesake brand.
---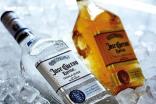 Cuervo hints at M&A move as third-quarter sales soar - results data 26 Oct 2020
Cuervo has posted another barnstorming set of results, this time for the third quarter, with sales leaping by almost 50%.
---
Cinco Spirits goes big with limited edition bottle series from Cincoro Tequila 15 Oct 2020
Cinco Spirits has unveiled the first limited edition release from its Cincoro Tequila brand - a range of numbered, large-format bottles called 'The Number Series'.
---
Brown-Forman's Herradura Legend añejo Tequila - Product Launch 15 Oct 2020
Brown-Forman has launched what the group claims is a "first of its kind" ultra-premium Tequila under its Herradura brand, aged in deeply-grooved and heavily-charred oak barrels.
---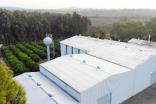 William Grant & Sons ups focus on Milagro Tequila with distillery buy 6 Oct 2020
William Grant & Sons has said the purchase this week of a Mexican distillery for Milagro Tequila elevates the brand to equal importance as Glenfiddich Scotch whisky and Hendrick's Gin.
---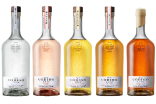 Codigo 1530 Tequila branches out in Americas, Travel Retail through Monarq Group deal 29 Sep 2020
Código 1530 has secured a distribution agreement with Monarq Group, meaning the company's namesake Tequila brand will expand into a raft of new markets.