Malaysia: Latest beverage news & analysis
Latest Insights
In the Spotlight – Coca-Cola Co's Malaysian adventure 18 Mar 2010
The Coca-Cola Co this week began construction of a bottling plant in Malaysia in the first step of a MYR1bn (US$285m) investment in the country over the next five years.
Latest News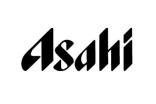 Asahi Group to buy vending machine business Advend - report 9 Dec 2019
Asahi Group is reportedly planning to increase the number of its vending machines in Singapore and Malaysia to 10,000, through the acquisition of vending machine operator Advend.
---
Malaysia to increase minimum drinking age to 21 - report 1 Dec 2015
Malaysia is to raise its minimum drinking age from 18 to 21, according to a news report.
---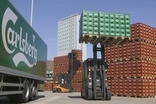 MALAYSIA: Carlsberg boosts security over terror threat reports 19 Aug 2014
Carlsberg has confirmed it is keeping a "heightened security presence" in place at one of its Malaysian breweries after reports that terrorists were planning an attack.
---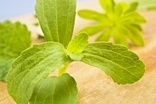 MALAYSIA: PureCircle appoints COO as global growth beckons 17 Jun 2014
Stevia producer PureCircle has promoted one of its executives to the newly-created role of chief operating officer as its eyes global growth.
---

Product Launch - ASIA PACIFIC TRAVEL RETAIL: Bacardi's B&B Liqueur 7 Aug 2013
Bacardi's B&B Liqueur
---
MALAYSIA: Guinness Anchor Berhad appoints ex-Heineken exec as MD 7 Jan 2013
Guinness Anchor Berhad (GAB) has appointed a former Heineken executive as its new managing director.
---
MALAYSIA: Coca-Cola Co launches 'Buka Semangat' campaign 9 Nov 2011
The Coca-Cola Co has launched a campaign in Malaysia using what it claims is the world's largest full-colour LED wall screen.
---

JAPAN/MALAYSIA: Asahi Group Holdings to purchase Permanis 21 Jul 2011
Asahi Group Holdings has continued its moves outside of Japan, by lining up the purchase of Malaysian soft drinks firm Permanis from CI Holdings.
---
MALAYSIA: CI Holdings dismisses Asahi's Permanis offer 7 Jul 2011
CI Holdings has said that the offer price made by Asahi Group Holdings for its subsidiary Permanis is too low.
---
MALAYSIA: Asahi Group eyes Permanis deal - report 4 Jul 2011
Asahi Group is in talks to acquire Malaysian PepsiCo bottler Permanis, according to a report.