Luxembourg: Latest beverage news & analysis
Latest News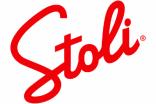 Senior shake-up sees Paul Scanlon switch from Pernod Ricard to Stoli Group - just-drinks Exclusive 1 Jul 2020
just-drinks has learned of a brace of senior executive departures at Stoli Group, with a Pernod Ricard veteran joining the Stolichnaya brand owner as a replacement.
---
Former Diageo exec Dave McNulty fills Stoli Group's CMO vacancy 30 Jun 2020
Stoli Group's VP of marketing & communications has been promoted to the role of CMO, only nine months after joining the wine and spirits company.
---
Ex-William Grant CEO joins Amber Beverage Group board 22 Jun 2020
A former head of William Grant & Sons has added another non-executive board position to his portfolio, with Roland van Bommel joining Amber Beverage Group this month.
---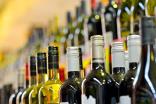 Luxembourg outlines move to raise legal purchase age for spirits 11 Mar 2020
Luxembourg's government has set out plans to raise the legal purchase age for spirits in the country to 18 - up from 16.
---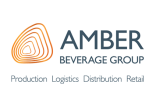 Cash rolls in for Amber Beverage Group with US$30m loan line-up 20 Jan 2020
Amber Beverage Group's shopping spree is set to continue into 2020 following the securing of a loan facility worth almost US$30m.
---
Ramborn Cider Co's Meadow Orchard Ice Cider - Product Launch 11 Nov 2019
Luxembourg-based cider producer Ramborn Cider Co has lined up the worldwide roll-out of a limited edition variant.
---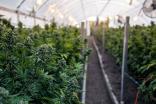 Luxembourg next to legalise recreational cannabis use 30 Nov 2018
The incoming Coalition Government in Luxembourg has confirmed its intention to legalise the recreational use of cannabis in the country.
---
SPI Group switches CFOs, appoints new Stoli Group CEO 20 Feb 2015
SPI Group, the Stolichnaya brand owner and parent of Stoli Group, has announced a change of CFO, and a new CEO for Stoli Group.
---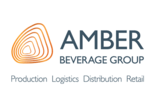 SPI Group brings Baltic footprint together under Amber Beverage Group 20 Oct 2014
SPI Group has consolidated its presence in the Baltic states with the creation of Amber Beverage Group, a holding company based in the region.
---

LUXEMBOURG: SPI Group drops Kremlyovskaya in favour of wine 7 Oct 2013
SPI Group has sold its Kremlyovskaya vodka brand to Classic International Group.