Lithuania: Latest beverage news & analysis
Latest News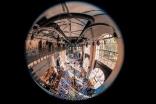 Carlsberg, Brooklyn open Lithuania brewery 4 Jul 2018
Carlsberg and Brooklyn Brewery have opened a craft brewing facility in Lithuania.
---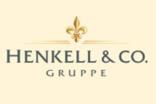 Henkell & Co takes majority stake in Lithuanian distributor Filipopolis 3 Apr 2018
German wine group Henkell & Co has followed up its acquisition of sparkling wine company Freixenet with the purchase of Lithuanian distributor Filipopolis.
---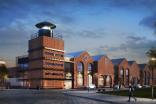 Carlsberg, Brookyln Brewery team up again for Lithuanian beer launch 11 Jul 2017
Carlsberg is to launch a range of small-batch beers in Lithuania through a fresh tie-up with Brooklyn Brewery.
---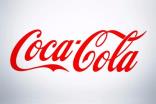 Coca-Cola HBC offloads Neptuno Vandenys stake to The Coca-Cola Co 16 Sep 2016
Coca-Cola HBC has agreed to sell a 50% stake in Lithuanian bottled water company Neptuno Vandenys to The Coca-Cola Co for EUR10m (US$11m).
---
Coca-Cola HBC to buy Lithuania's water leader, Neptuno Vandenys 23 Dec 2015
The Lithuanian unit of Coca-Cola HBC has lined up the purchase of the country's bottled water market leader, Neptuno Vandenys UAB.
---
Lithuania outlaws energy drinks sales to under-18s - report 5 Nov 2014
Lithuania has become the first European country to ban energy drink sales to consumers under the age of 18, according to reports.
---
LITHUANIA: Lithuania introduces energy drinks ban 19 May 2014
The Association of Lithuanian Trade Enterprises has attacked its country's Government for making Lithuania the first European Union (EU) country to ban the sale of energy drinks to consumers aged under 18.
---

LITHUANIA: Carlsberg clarifies brewing an "essential service" claim 5 Mar 2012
Carlsberg has moved to correct claims that it has classified brewing as an "essential service" in Lithuania, to avoid industrial action at its facilities in the country.
---

LITHUANIA: Coca-Cola Hellenic to centralise Baltic operations 26 May 2010
The Coca-Cola Hellenic Bottling Co is to centralise its Baltic operations in Latvia with the closure of a bottling facility in Estonia.
---
LITHUANIA: Alita H1 earnings slide 20 Aug 2007
Alita has reported a drop in net profits for the first six months of the year.