Korea, Republic of: Latest beverage news & analysis
Latest Insights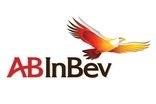 just Five Years Ago: Anheuser-Busch InBev sells Oriental Brewery 21 Jul 2014
Private-equity firm Kohlberg Kravis Roberts (KKR) was revealed in May to have had a bid for Treasury Wine Estates knocked back.
---

Analysis - Anheuser-Busch InBev's Oriental Brewery repurchase "looks sensible" 20 Jan 2014
As expected, Anheuser-Busch InBev is using a call option to reclaim South Korea's Oriental Brewery (OB).
---
Editor's Viewpoint - Anheuser-Busch InBev Chases Efficiencies From Oriental, But Where? 20 Jan 2014
Anheuser-Busch InBev's plan to buy back Oriental Brewery serves as the strongest indictment yet of the rude health the global brewer is currently in.
---

just On Call - Monster to avoid South Korea price war with Red Bull 4 Jun 2013
Monster Beverage Corp's CEO has said Red Bull's "aggressive" price cuts in South Korea won't drag his firm into a turf war, and warned its rival's discounts can't last.
Latest News
Wine imports beat COVID woes in South Korea to overtake struggling beer - data 4 Feb 2021
Wine leapfrogged beer last year to become South Korea's most valuable imported alcohol category, new figures have shown.
---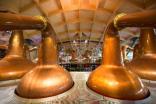 Edrington to shutter South Korean operations - Scotch in South Korea data 15 Jan 2020
Edrington is to close its South Korea unit amid long-term declines for the Scotch whisky category in the country.
---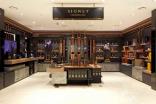 Moet Hennessy lines up Glenmorangie Signet store in South Korea Travel Retail 11 Sep 2019
Moet Hennessy has announced a new Travel Retail activation for Highland single malt Scotch whisky brand Glenmorangie Signet.
---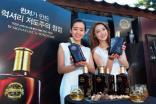 Diageo to shutter South Korean bottling plant amid spirits declines 30 Aug 2019
Diageo has confirmed its intention to close a South Korean plant, citing its underuse.
---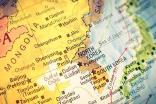 South Korea a "problem child" for Anheuser-Busch InBev - analyst - Beer in South Korea data 4 Jul 2019
South Korea is the "relative problem child" of Anheuser-Busch InBev's Asia-Pacific operations amid beer volume declines in the country, an analyst has said.
---
Scotch Whisky Association secures South Korea certification trademark for Scotch 15 May 2019
The trade association for Scotch whisky has successfully registered the product in South Korea, as the group continues to secure post-Brexit protection.
---
Pernod Ricard slashes headcount in South Korea 23 Jan 2019
Pernod Ricard is to cut more than half of its staff in South Korea as the French drinks group overhauls its strategy in the country amid shrinking whisky sales.
---
Diageo takes Hop House 13 to Asia 16 Jan 2019
Diageo has lined up the release of its Guinness lager brand, Hop House 13, in the Asian market.
---
"We are reacting aggressively to the lower alcohol whisky trend in Korea" - Pernod Ricard Asia 11 Jun 2018
The head of Pernod Ricard's Asia unit has said the company has lined up new brands and marketing innovations around lower abv whisky, as it looks to catch up with the trend in the Korean market.
---
Diageo's W Signature 12 - Product Launch 24 Oct 2017
Diageo's Korean unit has launched a lower-abv whisky-based product as it looks to dominate the lower abv segment in the market.