Korea, Democratic Peoples Republic of: Latest beverage news & analysis
Latest News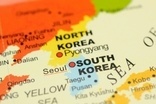 North Korea seeks backers for US$52m brewery 19 Aug 2015
North Korea is on the hunt for foreign investors to help fund a US$52m brewery in a new tourism development zone.
---
SOUTH KOREA: Optimism for Scotch despite Q1 volumes drop - report 6 May 2014
A slump in Scotch whisky sales in South Korea slowed in the first quarter of this year, with declines expected to further ease over the rest of 2014, according to a report.
---
N KOREA: The Coca-Cola Co dismisses North Korea entry reports 15 Jul 2011
The Coca-Cola Co has denied reports that it is in talks to begin selling its products in North Korea.
---
S KOREA: Diageo soju purchase talk wide of mark 19 May 2008
Diageo is not actively looking for acquisitions in the South Korean soju market, contrary to local reports, just-drinks understands.
---
S KOREA: Coca-Cola Co. to buy S Korean bottler stake 22 Jan 2008
The Coca-Cola Co. is set to buy a stake in recently renamed Coca-Cola Beverage Co. in South Korea, according to a recent filing.
---
S KOREA: Hite confirms dropping Jinro Japan sale 4 Dec 2007
Hite Brewery has confirmed that it will not sell the Japanese unit of its spirits unit Jinro.
---
KOREA: Bacardi ditches Korean distributor 5 Sep 2007
Bacardi Martini has dropped its South Korean distributor and decided to go it alone in the country, just-drinks understands.
---
S KOREA: Diageo loses import licence 27 Jun 2007
Diageo has had its import licence cancelled in South Korea. The drinks giant confirmed yesterday (26 June) that the tax authorities had made the move in light of dealing with unlicensed wholesalers in the country, and not because of tax irregularities, as was previously believed.
---
S KOREA: Jinro mulls listing at home and in Japan - report 19 Jun 2007
South Korean spirits group Jinro is considering an IPO of its Japanese unit, according to reports.
---
S KOREA: Lotte Group confirms China plans 19 Jun 2007
Lotte Group has released further details of its plans to build a unit in China.