Kenya: Latest beverage news & analysis
Latest Insights

Comment - SABMiller, Diageo Cut Loose in East Africa 6 Jun 2011
SABMiller is seeking to regroup and rebuild in Kenya after the end of a contra deal with Diageo in the country.
---

Comment - Soft Drinks Competition to Intensify in Africa 8 Apr 2011
News that SABMiller is looking to expand its soft drinks presence in Kenya is another example of companies switching on to Africa's potential as a soft drinks market.
Latest News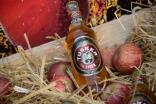 Diageo to transfer service centre jobs out of Africa 5 Aug 2019
Diageo is to move jobs out of its African services hub to Europe and Asia.
---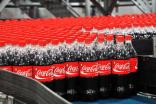 Coca-Cola Beverages Africa completes Equator Bottlers purchase in Kenya 7 Jul 2017
Coca-Cola Beverages Africa has bought Kenya's third-largest bottler, Equator Bottlers.
---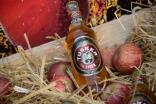 Kenya Breweries' Tusker Cider - Product Launch 27 Oct 2016
Kenya Breweries has released a cider under its African lager brand Tusker. The brewer said the locally-produced cider would appeal to Millennials. 
---
Kenya Breweries' Smirnoff Ice Electric Ginseng - Product Launch 22 Sep 2016
Kenya Breweries has released a new RTD variant under the Smirnoff vodka brand.
---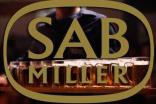 SABMiller's Crown Beverage hit with penalty over Kenya contracts 15 Jul 2016
SABMiller's Kenyan unit has paid an "administrative penalty" after distributor contracts in the country were found to breach anti-trust laws.
---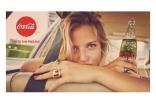 The Coca-Cola Co edits Kenya ad after "public outcry" 14 Apr 2016
The Coca-Cola Co has been forced to change one of its adverts in Kenya after it was said to "violate family values" by the country's film classification board. 
---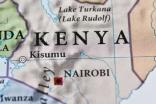 Beam Suntory targets Kenya with Edrington/FIX and King Beverage 8 Feb 2016
Beam Suntory has lined up a sales, marketing and distribution switch in Kenya, through Edrington's joint venture with Cyprus-based FIX Wines & Spirits and local partner King Beverage.
---

KENYA: PepsiCo commissions Nairobi bottling plant - report 20 Feb 2013
PepsiCo is to build a KES2.6bn (US$30m) manufacturing plant in Kenya through a local bottler, according to reports.
---

AFRICA: Diageo's East African Breweries Ltd, Guinness Nigeria heads swap places 3 May 2012
Diageo has confirmed a switch of CEOs between its East African Breweries Ltd (EABL) unit and Guinness Nigeria.
---

KENYA: Serengeti inflates H1 sales at Diageo East African Breweries 24 Feb 2012
Diageo's Kenya-based subsidiary, East African Breweries Ltd, has survived a weaker economic climate to report strong gains in sales and profits for its fiscal first-half.