Kazakhstan: Latest beverage news & analysis
Latest News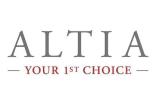 Altia lines up Koskenkorva Vodka exports to Kazakhstan 16 Jun 2017
Nordic wine and spirits firm Altia has announced plans to roll out its Koskenkorva Vodka brand to Kazakhstan.
---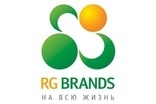 Former Britvic exec to lead RG Brands expansion 30 Apr 2015
Murray Harris, the former customer management director at Britvic, has been recruited to lead the expansion of beverage business RG Brands' operations in Kazakhstan and beyond.
---

UK: Coca-Cola GB partners with London Fashion Week 22 Sep 2010
Coca-Cola GB has signed a three-year sponsorship deal to be the 'official soft drink partner' London Fashion Week and the London Fashion Weekend.
---

KAZAKHSTAN: Baltika Breweries merges with local Carlsberg brewer 20 Aug 2010
Baltika Breweries has taken a 10% stake in fellow Carlsberg subsidiary DERBES Brewery in the Republic of Kazakhstan.
---
KAZAKHSTAN: Grolsch signs licensing deal with EFES 6 Sep 2007
Royal Grolsch has signed a long-term licensing agreement with Efes Karaganda Brewery to push its Amsterdam Navigator beer in the Kazakh market.
---
KAZAKHSTAN: Efes unit gets European funding 12 Mar 2007
Natural gas-rich Kazakhstan's increasing thirst for beer has helped prompt the European Bank for Reconstruction and Development (EBRD) to lend around US$40m (KTZ5m) to a leading local brewer.