Japan: Latest beverage news & analysis
Latest Insights
Will Asahi's 1,000-person virtual bar be a success? - analysis 24 Apr 2020
Tomorrow, Asahi Breweries will open a 'virtual bar' in Japan.
---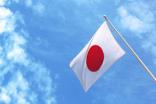 The Highball - Japan's biggest contribution to the Scotch whisky category - Industry Comment 13 Jul 2017
There can be little debate about the role the Highball serve has had in Scotch whisky's performance in Japan. The serve - comprising whisky, water and ice - is Japan's most famous drink, as well as the country's biggest contribution to modern drinking society.
---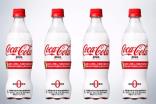 Will fat-blocking products save the day for carbonated soft drinks? - NPD insight 27 Feb 2017
The future of carbonated soft drink innovation may be closer than we think. The Japanese debut next month of Coca-Cola Plus – a fibre-enriched, fat-blocking, calorie-free soft drink – could be a sign of a shifting mindset among CSD companies away from removing the 'bad stuff' to adding more of the 'good stuff'.
---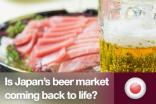 Is Japan's beer market coming back to life? - Comment 21 Feb 2017
The long-accepted truth for Japan's beer market is that domestic consumption is in long-term decline, forcing the country's brewers to look overseas for growth.
---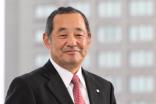 "US brewers think about pricing, never about the beer" - Interview, Sapporo Holdings president Tsutomu Kamijo - Part II 24 Nov 2016
It is 40 years since Tsutomu Kamijo walked in the door at Sapporo, but he remembers it like it was yesterday.
Latest News
Suntory Holdings ramps up anti-COVID face-shield project with Tokyo bar trials 16 Oct 2020
Suntory Holdings is market testing a face-shield that allows consumers to eat and drink while protecting themselves from COVID-19.
---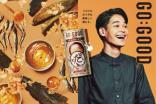 The Coca-Cola Co rolls out umami-flavoured broth beverage in Japan 12 Oct 2020
The Coca-Cola Co's Japanese unit has launched another innovative beverage, a broth drink made from the same stock used for miso soup.
---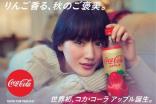 Coca-Cola Bottlers Japan makes redundancy offer to 900 staff 6 Oct 2020
Coca-Cola Bottlers Japan has offered voluntary redundancy to 900 of its employees.
---
Morinaga Milk Industry unveils sweet potato drink in Japan 6 Oct 2020
Japanese dairy & confectionery company Morinaga & Co is to launch a sweet-potato-flavoured milk drink.
---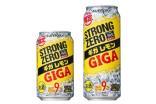 Suntory Holdings' -196-degrees Strong Zero Giga Lemon - Product Launch 29 Sep 2020
Suntory has launched a zero-sugar canned cocktail in Japan that has almost double the concentration of lemon flavour as previous versions.
---
Marussia Beverages adds Japanese gin 135°East to footprint 23 Sep 2020
Marussia Beverages has announced details of a sake-infused Japanese gin addition to its portfolio of wine and spirits brands.
---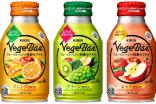 Kirin Holdings to launch alcoholic smoothie VegeBar 7 Sep 2020
Japanese brewer Kirin is to launch an alcoholic smoothie called VegeBar that mixes fruit and vegetables.
---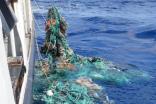 Suntory sets up chemical recycling investment joint-venture 1 Jul 2020
Suntory has launched a joint-venture with 11 other Japanese companies to develop chemical recycling techniques that would help reduce plastic waste. 
---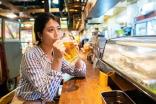 Coronavirus recovery starts now, says Suntory Holdings CEO - reports 8 Jun 2020
The head of Suntory Holdings has said the worst of the coronavirus crisis is over, as countries relax lockdown measures and reopen bars, according to recent reports.
---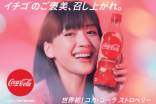 The Coca-Cola Co "respects" Olympic Games delay 24 Mar 2020
The Coca-Cola Co has supported today's decision to postpone the Tokyo Olympic Games to next year.