Japan: Latest beverage news & analysis
Latest Insights
Could Japan's love of lemon sour become a global drinking trend? - analysis 4 Dec 2020
When The Coca-Cola Co branched into alcohol in 2018, the move made headline news. The chuhai drink, under the brand name Lemon-dou, was designed to tap into the growing demand in the country for spirit-and-soda RTDs.
---
Will Asahi's 1,000-person virtual bar be a success? - analysis 24 Apr 2020
Tomorrow, Asahi Breweries will open a 'virtual bar' in Japan.
---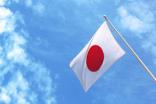 The Highball - Japan's biggest contribution to the Scotch whisky category - Industry Comment 13 Jul 2017
There can be little debate about the role the Highball serve has had in Scotch whisky's performance in Japan. The serve - comprising whisky, water and ice - is Japan's most famous drink, as well as the country's biggest contribution to modern drinking society.
---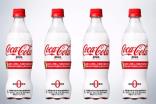 Will fat-blocking products save the day for carbonated soft drinks? - NPD insight 27 Feb 2017
The future of carbonated soft drink innovation may be closer than we think. The Japanese debut next month of Coca-Cola Plus – a fibre-enriched, fat-blocking, calorie-free soft drink – could be a sign of a shifting mindset among CSD companies away from removing the 'bad stuff' to adding more of the 'good stuff'.
---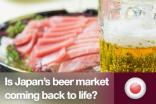 Is Japan's beer market coming back to life? - Comment 21 Feb 2017
The long-accepted truth for Japan's beer market is that domestic consumption is in long-term decline, forcing the country's brewers to look overseas for growth.
Latest News
Kirin Holdings lines up Kirin Fermented Lemon Sour release 26 Feb 2021
Kirin Holdings is to launch a sour alcoholic RTD made with fermented lemon juice.
---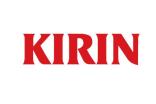 Kirin Holdings unveils new PET process that reduces bottle size 18 Feb 2021
Kirin Holdings has developed a new packaging technology that should make PET beverage bottles lighter.
---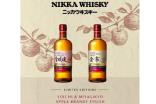 Japan lays out whisky production rules in standardisation push 16 Feb 2021
Japanese whisky distillers have issued new labelling standards in an attempt to regulate the 100-year-old category.
---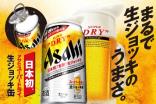 Asahi Group charts path back to 2019 profits after COVID hit - results 15 Feb 2021
Asahi Group will need another two years to return to pre-COVID profit levels after posting significant beer and soft drinks declines in 2020.
---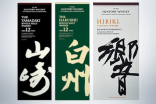 Suntory Holdings signs water stewardship accord in Japan 8 Feb 2021
Suntory Holdings has joined a water stewardship programme as part of a pledge to improve sustainability.
---
Kirin reveals healthy beverage line-up to battle Japan's coronavirus declines 22 Jan 2021
Kirin has unveiled a raft of new launches for 2021, including an amino acid bottled water developed with healthy-lifestyle partner FANCL.
---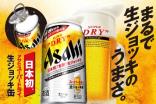 Asahi Group battles Japan bar shutdown with Super Dry draught beer can 8 Jan 2021
Asahi Group has developed a draught-style can for flagship lager Super Dry in Japan as consumers demand an on-trade experience despite many bars in the country being closed.
---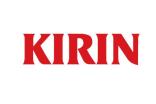 Kirin Holdings predicts tax-relief boost for Japan beer volumes after tough 2020 6 Jan 2021
Kirin Holdings has targetted a double-digit boost in Japanese beer volumes this year as it predicts significant tailwinds from the country's ongoing alcohol tax overhaul.
---
Label-free packaging in Japan a sign of things to come in beverages? - comment 18 Nov 2020
Like most other markets, Japan has seen the at-home consumption of beverages soar in recent months due to the COVID-19 outbreak. At the same time, the e-commerce channel is capitalising on the cocooning trend as consumers buy their soft drinks online, thanks to both the convenience and the ability to buy in bulk.
---
Coca-Cola Bottlers Japan upbeat on vending machine prospects as Tokyo Olympics loom - video 12 Nov 2020
Coca-Cola Bottlers Japan has hailed the success of its 'Coke On' vending machine concept, with consumer promotions in place for the run-up to next year's Olympic Games in Tokyo.