Ireland: Latest beverage news & analysis
Latest Insights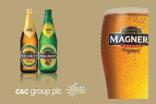 Is there something wrong with C&C Group? - comment 5 Jun 2020
Forgive my patronising tone, but I'm worried about you. I'm talking to C&C Group, who despite posting a lift in full-year sales earlier this week, looks precariously-placed to weather the current - and future - choppy waters. And, as companies everywhere work to line up their ducks in a row to survive the coronavirus pandemic and its wider impact, I'm worried that some of your ducks may be dying - or dead.
---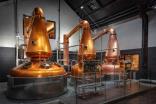 Behind the scenes at Quintessential Brands' The Dublin Liberties Distillery – Focus 21 Feb 2019
Yesterday, the Irish Minister for Foreign Affairs & Trade, Simon Coveney, closed the door on the third still at Quintessential Brands' The Dublin Liberties Distillery. Spirit for Irish whiskey, which is traditionally triple distilled, can now start to be produced at the new site. Deputy editor Lucy Britner took a tour with Darryl McNally, director of Irish whiskey and also master distiller at The Dublin Liberties.
---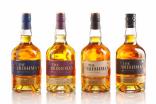 The conscious uncoupling of Walsh Whiskey and Illva Saronno - Focus 29 Jan 2019
Like most relationships, the early days were the best for Walsh Whiskey and Illva Saronno. Back in the more innocent times of 2013, the two family-run spirits companies skipped through the shamrock, singing of their Irish whiskey joint-venture. In less than six years, however, the divorce is complete.
---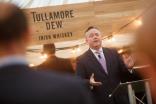 As Irish whiskey comes of age, so do its challenges - Focus 8 Nov 2017
It takes three years and a day for a whiskey in Ireland to mature long enough to be officially categorised as an Irish whiskey.
---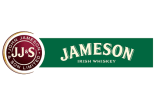 Do you buy the Wild Geese, Pernod Ricard conspiracy theory? - Editor's Viewpoint 19 Jul 2016
In our coverage of the legal ruling in favour of Irish whiskey brand The Wild Geese in Australia yesterday, I sensed a conspiracy theory of pretty impressive proportions. Could the dominant player in the Irish whiskey sector really have been looking to ride roughshod over one of its much smaller competitors?
Latest News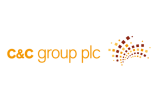 C&C Group offloads Tipperary Water to Waterlogic for US$8.7m 27 Oct 2020
C&C Group has sold Irish water cooler business Tipperary Water to private-equity-owned Waterlogic.
---
Teeling Whiskey Co's Blackpitts Peated Single Malt Irish whiskey - Product Launch 7 Oct 2020
Teeling Whiskey Co has added a permanent extension to its Irish whiskey portfolio, with a peated single malt under the brand name Blackpitts.
---
'Lost Barrel' ad returns for Jameson in US - video 5 Oct 2020
The US division of Pernod Ricard is running a marketing campaign for the group's Jameson Irish whiskey brand in the country.
---
Cuervo's Bushmills 28 Year Old Single Malt Cognac Cask Irish whiskey - Product Launch 2 Oct 2020
Cuervo's Irish whiskey distiller, Bushmills, has kicked off a series of limited edition bottlings, with this year's expression having spent more than half its maturation period in Cognac casks.
---
Anheuser-Busch InBev puts focus on "smoothness" in Budweiser Ireland ad - video 27 Aug 2020
Anheuser-Busch InBev has launched a marketing campaign for Budweiser in Ireland that highlights what the group claims is the brand's quality credentials.
---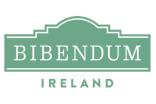 C&C Group rebrands distributor Gilbeys as Bibendum Ireland 24 Aug 2020
C&C Group has renamed its Irish on-premise wine distributor as the company continues a rebranding in the country.
---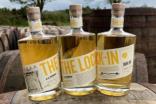 The Chapel Gate's JJ Corry The Lock In - Product Launch 7 Aug 2020
Irish whiskey bonder The Chapel Gate has launched a range of whiskies crowdsourced during the coronavirus lockdown.
---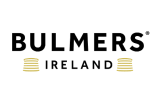 C&C Group rebrands as Bulmers in Ireland 6 Aug 2020
C&C Group has renamed its Irish business Bulmers Ireland.
---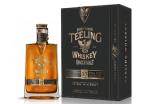 Teeling Whiskey's 37 Year Old Single Malt - Product Launch 4 Aug 2020
Teeling Whiskey, the Irish whiskey distiller part-owned by Bacardi, has launched a limited-edition Irish whiskey under its Vintage Reserve Collection range.
---
Connacht Whiskey Co names first commercial director 9 Jul 2020
Irish distiller Connacht Whiskey Co has appointed Killian O'Sullivan as its first commercial director.