Ireland: Latest beverage news & analysis
Latest Insights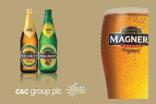 Is there something wrong with C&C Group? - comment 5 Jun 2020
Forgive my patronising tone, but I'm worried about you. I'm talking to C&C Group, who despite posting a lift in full-year sales earlier this week, looks precariously-placed to weather the current - and future - choppy waters. And, as companies everywhere work to line up their ducks in a row to survive the coronavirus pandemic and its wider impact, I'm worried that some of your ducks may be dying - or dead.
---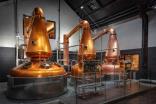 Behind the scenes at Quintessential Brands' The Dublin Liberties Distillery – Focus 21 Feb 2019
Yesterday, the Irish Minister for Foreign Affairs & Trade, Simon Coveney, closed the door on the third still at Quintessential Brands' The Dublin Liberties Distillery. Spirit for Irish whiskey, which is traditionally triple distilled, can now start to be produced at the new site. Deputy editor Lucy Britner took a tour with Darryl McNally, director of Irish whiskey and also master distiller at The Dublin Liberties.
---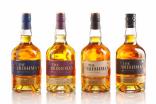 The conscious uncoupling of Walsh Whiskey and Illva Saronno - Focus 29 Jan 2019
Like most relationships, the early days were the best for Walsh Whiskey and Illva Saronno. Back in the more innocent times of 2013, the two family-run spirits companies skipped through the shamrock, singing of their Irish whiskey joint-venture. In less than six years, however, the divorce is complete.
---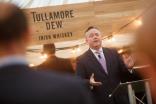 As Irish whiskey comes of age, so do its challenges - Focus 8 Nov 2017
It takes three years and a day for a whiskey in Ireland to mature long enough to be officially categorised as an Irish whiskey.
---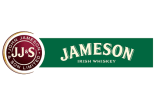 Do you buy the Wild Geese, Pernod Ricard conspiracy theory? - Editor's Viewpoint 19 Jul 2016
In our coverage of the legal ruling in favour of Irish whiskey brand The Wild Geese in Australia yesterday, I sensed a conspiracy theory of pretty impressive proportions. Could the dominant player in the Irish whiskey sector really have been looking to ride roughshod over one of its much smaller competitors?
Latest News
The Coca Cola Co unveils new look Zero Sugar for Europe - video 22 Feb 2021
The Coca-Cola Co is lining up the launch of updated packaging for Coke Zero Sugar in Europe.
---
Pernod Ricard's Midleton Very Rare 2021 Irish whiskey - Product Launch 19 Feb 2021
Pernod Ricard's Irish Distillers division has unveiled this year's iteration, the 38th, in the Very Rare series from Irish whiskey brand Midleton.
---
West Cork Distillers' Stout Cask Finish Irish whiskey - Product Launch 4 Feb 2021
West Cork Distillers Stout Cask Finish Irish whiskey
---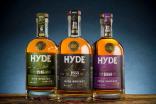 Hyde Irish whiskey secures UK debut 6 Jan 2021
Irish whiskey company Hyde has partnered its namesake brand with development platform Boutique Brands to break into the UK on- and off-premise channels.
---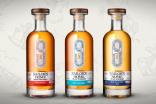 The Sailor's Home Co's Sailor's Home Irish whiskey range - Product Launch 22 Dec 2020
Irish whiskey company The Sailor's Home Co has launched its inaugural range
---
C&C Group's Seven Summits hard seltzer - Product Launch 16 Dec 2020
C&C Group has launched a hard seltzer in Ireland under new brand Seven Summits.
---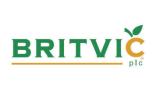 Britvic puts Irish on-premise supplier Counterpoint under review 7 Dec 2020
Britvic has launched a strategic review of its Counterpoint licensed wholesale business in Ireland.
---
Bushmills The Causeway Collection Irish whiskey series - Product Launch - Irish whiskey volumes data 1 Dec 2020
Cuervo-owned Irish whiskey brand Bushmills is launching a limited-edition line of single malt whiskies.
---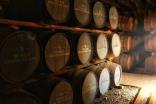 Quintessential Brands Group lines up Dublin Liberties Irish whiskey cask sales 13 Nov 2020
Quintessential Brands Group has announced a cask-purchase offering for consumers from its Irish whiskey distillery, Dublin Liberties.
---
Waterford Distillery claims Irish whiskey first with Organic Gaia 1.1 12 Nov 2020
Waterford Distillery has kicked off a new line of bottlings under its namesake Irish whiskey brand, with what it claims to be the first certified organic single malt produced in Ireland.