India: Latest beverage news & analysis
Latest Insights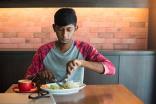 Traditional herbs can brew up India craft beer bounce - analysis - FREE TO READ 5 Aug 2020
Craft beer brands in India can boost sales with health-aware consumers by adding traditional immunity-boosting ingredients.
---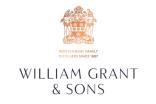 "Drinking has its taboo side in India, but that's changing" - just-drinks speaks to William Grant & Sons' India head, Sachin Mehta 28 Jan 2020
It has been a decade since William Grant & Sons established a standalone distribution unit in India. You may ask what took the company so long - India, after all, has long been the world's largest whisk(e)y market by volume and Scotch giants Diageo and Pernod Ricard have been in-market much longer.
---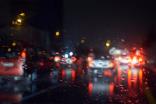 Mood darkens over India as legislation spoils Pernod Ricard's outlook - Analysis 21 Apr 2017
If it's not one thing then it's another. Such is the way of the global drinks market.
---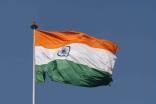 How will India's highway liquor ban affect alcohol sales? - Analysis 4 Apr 2017
The Indian drinks industry was described as "shocked". And, certainly, the decision by the Supreme Court last Friday to uphold a ban on liquor sales within 500m of state and national highways was surprising.
---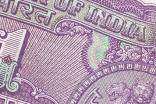 How India's demonetisation measures have affected Pernod Ricard - Analysis  10 Feb 2017
In November, the Indian Government passed reforms withdrawing the INR500 (US$7.40) and INR1,000 notes as legal tender in the country. The snap move was brought in to tackle counterfeit currency and so-called "black money" - undeclared payments.
Latest News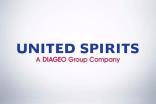 Diageo's United Spirits halts Tern Distilleries sale after payment falls through 30 Nov 2020
Diageo's United Spirits division in India has cancelled the sale of Tern Distilleries after payment for the subsidiary failed to materialise.
---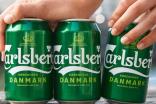 Carlsberg highlights global water scarcity with solar desalination project 25 Nov 2020
Carlsberg is to build a solar desalination plant for an Indian village as the beer industry increasingly faces up to the global water-scarcity crisis.
---
Anheuser-Busch InBev's Beck's Ice Premium Lager - Product Launch 25 Nov 2020
Anheuser-Busch InBev has launched a moderate strength variant of its Beck's lager brand in India.
---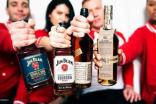 Beam Suntory fined almost US$20m after India bribery investigation 28 Oct 2020
Beam Suntory has agreed to pay US$19.6m to the US Department of Justice to settle a long-running corruption investigation in India.
---
Radico Khaitan's Rampur Asava Indian single malt - Product Launch 1 Oct 2020
Radico Khaitan has announced details of an Indian whisky that has been finished in Cabernet Sauvignon casks.
---
PepsiCo, Tata JV CEO jumps across to Diageo in India 14 Jul 2020
The recent departure of two senior executives at Diageo has seen the group promote its India CMO to the post of global brand director for Johnnie Walker.
---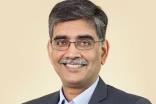 Tata Consumer Products agrees PepsiCo India JV takeover 19 May 2020
Tata Consumer Products is to acquire PepsiCo's stake in an Indian bottled water joint venture set up by the two companies.
---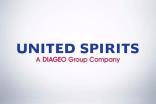 Diageo silent on United Spirits delisting report 18 May 2020
Diageo has dismissed as "speculation" reports claiming a delisting of its Indian spirits division, United Spirits, is under consideration.
---
India raises alcohol excise taxes as crowds pack liquor stores - reports 5 May 2020
State governments in India have increased alcohol taxes by as much as 75%, according to local reports, after consumers flocked to reopened liquor stores.
---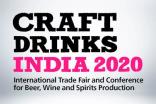 Craft Drinks India added to 'rescheduled' pile 16 Apr 2020
Yet another drinks trade show has fallen foul of the coronavirus pandemic, with Craft Drinks India joining the list of postponed industry events.