Hungary: Latest beverage news & analysis
Latest News
The Coca-Cola Co hands Hungary trial to AdeZ paper bottle - video 19 Feb 2021
An inter-industry battle to develop a paper beverage bottle has taken a major turn with the commencement of a consumer test-run by The Coca-Cola Co in Hungary.
---
Royal Tokaji's 2016 Aszú wines - Product Launch 12 Nov 2020
Hungarian wine producer Royal Tokaji has released a raft of sweet wines from its 2016 vintage.
---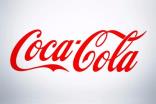 Coca-Cola HBC lines up biggest production centre in Central-Eastern Europe 29 Jan 2018
Coca-Cola HBC's Hungarian unit has announced plans to build its largest facility in the Central-Eastern Europe region.
---
Heineken backs down in Romanian Csiki Sor, Ciuc dispute amid Hungary tension 29 Mar 2017
Heineken has withdrawn from a legal fight over a disputed brand name in Romania, amid pressure from the Hungarian Government regarding its red star logo.
---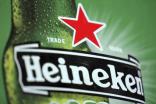 Heineken defends red star logo from Hungarian attack 21 Mar 2017
Heineken has moved to defend its red star logo after reports Hungary's Government wants to ban the image.
---

HUNGARY: SpiritsEurope applauds ECJ ruling on pálinka 10 Apr 2014
Trade body SpiritsEurope has welcomed a ruling that strikes down a Hungarian law exempting distillers of home-made pálinka from paying excise tax for the first 50 litres per year.
---
HUNGARY: CCHBC opens bottling line in Hungary - report 23 Apr 2008
The Hungarian arm of Coca-Cola Hellenic Bottling Co. (CCHBC), Coca-Cola Beverages Hungary (CCBH), has begun operating a new bottling line at its Dunaharaszti plant, according to local reports.
---
HUNGARY: InBev receives financial services grant - report 22 Jan 2008
InBev has been granted a subsidy from the Hungarian government to set up a regional financial services centre in the country, according to local reports.
---
HUNGARY: Tokaj under threat from power plant build - report 10 Jul 2007
The proposed building of a power plant close to the Tokaj wine region has the potential to cause a political storm, according to a report in the UK's Daily Telegraph.
---
HUNGARY: Dreher invests in plant upgrade 25 May 2007
Dreher Breweries, the Hungarian subsidiary of British brewer SABMiller, plans to invest millions in upgrading its facilities this year.