Greece: Latest beverage news & analysis
Latest Insights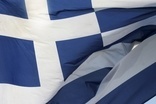 The Greek crisis from alcohol's front line - Focus 9 Jul 2015
As Greek Prime Minister Alexis Tsipras delivers new proposals to tackle the country's debt crisis, Lucy Britner takes a closer look at what it means to the local drinks trade.
---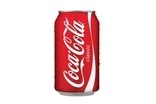 just On Call - Coca-Cola HBC "not cutting Greece investment" - CEO 18 Feb 2015
Coca-Cola HBC's CEO has said he is cautious over Greece's "fragile" political environment, but has insisted the company will not cut back on investment in the country.
---

Focus - Coca-Cola HBC's Q3 & YTD Performance by Region 7 Nov 2013
Today (7 November), Coca-Cola HBC released its Q3 and year-to-date results. Here, just-drinks takes a closer look at the company's performance by region.
---

Focus - Coca-Cola HBC's H1 Performance by Region, Category 8 Aug 2013
Earlier today (8 August), Coca-Cola HBC (CCHBC) released its half-year results. Here, just-drinks takes a closer look at the company's performance in the period by region and category.
---

Analysis - Coca-Cola Hellenic boosted by Russia, Nigeria in "mixed" Q1 17 May 2013
Coca-Cola Hellenic (CCH) has delivered progress in Russia and Nigeria but troubles elsewhere have produced a "mixed" first quarter, according to an analyst.
Latest News
Anti-competitive row rumbles on in Greece, Heineken GMs fined 26 Jun 2018
Two former Heineken executives have been fined by Greek authorities in the latest twist in a long-running legal row over alleged exclusivity practices in the country.
---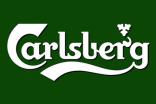 Carlsberg sweeps up 49% Olympic Brewery stake in Greece 6 Feb 2018
Carlsberg has strengthened its position in Southern Europe after taking full control of Greece's Olympic Brewery.
---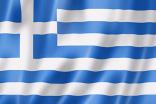 Heineken loses appeal against abuse of position in Greece 6 Jul 2017
Heineken has lost its appeal in Greece against a fine for "abusing its dominant position" in the country's market, although the amount of the fine has been reduced.
---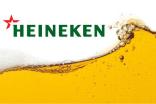 Heineken hit by further EUR100m compensation claim on top of EUR32m Greek fine 24 Feb 2017
Heineken has vowed to fight a EUR100m (US$105.6m) compensation claim by a Greek brewer that follows the imposition 14 months ago of a near-EUR32m fine related to alleged infringement practices in the country.
---
Poisoning threat prompts Coke Light withdrawal from Greek supermarkets 21 Dec 2016
Coca-Cola Light is among a raft of FMCG brands to have been removed from supermarket shelves in Greece after threats of contamination were posted on a website in the country.
---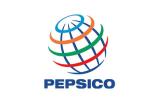 PepsiCo shutters Greece beverage plant 1 Nov 2016
PepsiCo has closed its only bottling operation in Greece, as it looks to adapt to challenging market conditions in the country.
---
Heineken challenges EUR31.5m fine over unfair practices 2 Dec 2015
Heineken is to appeal a EUR31.5m (US$33.4m) fine from Greek authorities for infringing fair practice rules, including offering incentives to retailers and wholesalers to only stock its beer.
---
Greek brewer hits out over Carlsberg merger move 27 Mar 2015
Greek brewer Macedonian Thrace has raised concerns over the future of the country's beer market after the recent merger of Carlsberg-owned Mythos Brewery and Olympic Brewery.
---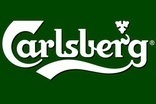 Carlsberg to combine Mythos Brewery with Olympic Brewery in Greece 18 Nov 2014
Carlsberg has lined up a merger in Greece with the third largest brewer in the country, Olympic Brewery.
---

SWITZERLAND: Coca-Cola HBC hits Q1 bump as volumes slip 16 May 2014
Coca-Cola HBC has blamed problems in Ukraine and a late Easter for a drop in first-quarter sales and profits.