Ghana: Latest beverage news & analysis
Latest News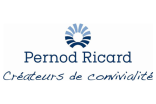 Pernod Ricard, Jumia Food line up one-hour alcohol delivery in Ghana 11 Dec 2017
Pernod Ricard's Ghana unit has launched a one-hour alcohol delivery service in the country's capital, Accra.
---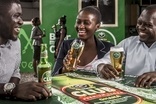 SABMiller doubles Ghana capacity after US$100m brewery upgrade 27 Feb 2015
SABMiller has completed a US$100m upgrade at its Ghanaian subsidiary, Accra Brewery, that will double capacity in the region.
---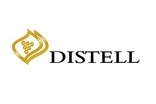 GHANA: Distell ups West Africa interest with bottling plant launch 12 Jun 2014
Distell has opened a US$5m alcoholic beverage bottling plant in Ghana as it seeks to expand its footprint in West Africa.
---

Product Launch - Ghana: SABMiller's Eagle Lager 14 Mar 2013
SABMiller's Eagle Lager
---

GHANA: SABMiller's Accra Brewery goes all out for Chibuku 19 Mar 2012
SABMiller's Accra Brewery Ltd has started full production of Chibuku opaque beer at its brewery in Ghana.
---

GHANA: Guinness Ghana Breweries swings to losses 4 Oct 2010
Diageo-controlled Guinness Ghana Breweries has swung to net losses for its most recent fiscal, with beer sales constrained by higher taxes and problems with infrastructure.
---

GHANA: SABMiller eyes full control of Accra Brewery 19 Aug 2010
SABMiller will seek to unsettle the dominance of Diageo and Heineken in Ghana by taking full control of its Accra Brewery Ltd subsidiary in the African country.