Germany: Latest beverage news & analysis
Latest Insights
"There are things Monkey 47 can do and there are things Monkey 47 cannot do" - just-drinks speaks to Alexander Stein, founder of Monkey 47 gin 8 Jan 2021
Earlier this week, just-drinks caught up with Alexander Stein, the founder of German gin brand Monkey 47. Since selling the brand to Pernod Ricard almost a year ago, Stein has been concentrating on a new spirits brand, which is set to launch later this year.
---
How Reh Kenderman reacted when COVID upended Black Tower relaunch - focus 20 Jul 2020
The coronavirus changed many plans, not least in the world's marketing departments.
---
How Germany's rock stars help the wine industry - Interview, ProWein head Michael Degan 21 Jan 2016
With just seven weeks left until the start of ProWein, just-drinks sat down with lead organiser Michael Degan to ask what makes the wine and spirits show one of the biggest draws on the alcohol calendar. Along the way, Degan reveals why the show is unlikely to get much bigger, discusses the possibility of adding beer to the mix and why German rock bands know their Riesling from their Spatburgunder.
---
The changing face of the global on-trade - Interview, co-founder of Bar Convent Berlin, Helmut Adam 9 Oct 2015
Bar Convent Berlin wrapped up on Wednesday, with record numbers of visitors and exhibitors to the on-trade show. just-drinks sat down with co-founder Helmut Adam to find out what changes the show's new partnership with Reed Exhibitions has brought and how alcohol companies are raising brand awareness in cocktail bars around the world.
---
Comment - Coca-Cola Co's German Bottling For Sale: So What? 19 Mar 2014
The Coca-Cola system was all over the Consumer Analyst Group Europe conference in London this week. As well as The Coca-Cola Co itself, we also had presentations from Coca-Cola HBC, Coca-Cola Enterprises (CCE) and Coca-Cola Icecek.
Latest News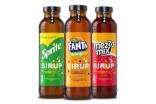 The Coca-Cola Co test-launches branded CSD syrups 1 Mar 2021
The Coca-Cola Co is to launch a trial of 'soda syrups' in Germany, similar to the ones PepsiCo produces for its SodaStream platform.
---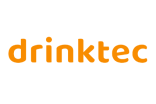 Drinktec 2021 becomes Drinktec 2022 24 Feb 2021
Beverage industry mega-show Drinktec is having to break its four-yearly cycle for the first time, postponing this year's exhibition to 2022.
---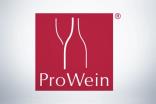 ProWein 2021 abandoned, see you in 2022 3 Dec 2020
Two months after pledging to extend next year's ProWein, the exhibition organisers have today pulled the 2021 event altogether.
---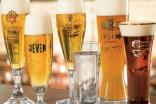 Oetker Group to acquire two-hour drinks delivery service Flaschenpost 6 Nov 2020
Oetker Group, the owner of Henkell Freixenet and Radeberger Breweries, is to buy German online beverage delivery service Flaschenpost.
---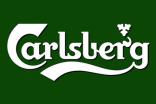 Carlsberg Group agrees Wernesgruner Brewery purchase from Bitburger Braugruppe 12 Oct 2020
Carlsberg Group is to buy German beer brand Wernesgrüner from Bitburger Braugruppe.
---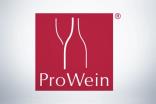 COVID prompts extended ProWein in 2021 8 Oct 2020
Wine and spirits trade exhibition ProWein will be extended from three to five days next year, in order to manage visitor flows and comply with COVID-19 hygiene and distancing rules.
---
Pernod Ricard turns Japanese for Monkey 47 Distiller's Cut 2020 28 Sep 2020
The latest annual limited edition bottling from Pernod Ricard's Monkey 47 gin brand has been announced this week, with a Japanese influence reigning over the iteration.
---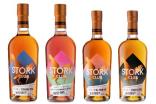 German rye whiskey Stork Club looks to Europe & US through export partnership 15 Sep 2020
German distiller Stork Club is looking to broaden its footprint through a tie-up with export agency Proof Strength.
---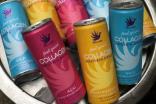 Black Labels Co's Maluma collagen protein drinks - Product Launch 2 Sep 2020
German beverage producer Black Labels Co has launched a three-strong line of collagen protein drinks.
---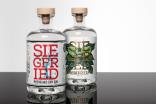 Diageo's Distill Ventures acquires minority stake in Rheinland Distillers 19 Aug 2020
Diageo incubator Distill Ventures has taken a minority holding in German gin distiller Rheinland Distillers, a step that could lead to full ownership.