Georgia: Latest beverage news & analysis
Latest Insights
Comment - Georgian Wine Has Moved On Since Russia Ban 11 Mar 2013
When Russia closed its borders to Georgian wine in 2006, it was a bitter blow for the former soviet republic's industry. Russia accounted for around 80% of Georgia's wine sales.
---

Focus - Georgia targets wine quality to move beyond Russia 19 Nov 2010
An over-reliance on one market is always a danger. Georgia's wine producers found this out only too well, when Russia closed its doors to Georgian wine in 2006. Since then, however, the country has looked to expand wine exports past its eastern neighbour. What was initially a problem has become an opportunity, as Mark Godfrey reports.
---
Focus - Georgian winemakers unfazed by Russian embargo 23 Oct 2008
Despite losing their largest market when Russia imposed an export ban in 2006, Georgian wine producers are confidently pursuing other markets. Indeed, the embargo acted as a catalyst for improvements in quality, though informed observers believe Georgian producers may have to be prepared to drop their prices to make further export gains. Mark Godfrey reports from Tbilisi.
Latest News
Lost Eden Georgian red wine - Product Launch  11 Nov 2020
Georgian wine brand Lost Eden has rolled out to the US market, as the founders look to introduce the country's winemaking heritage to US consumers.
---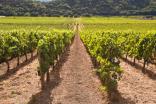 Georgia wine exports soar in H1 as China, Russia volumes soar - figures 13 Jul 2017
Wine exports from Georgia in the first half of 2017 have jumped by almost 60% in volume terms, according to recently-released figures, as volumes to China more than doubled in the period.
---
Heineken gets Georgia boost with new brewery for licensed production 17 Jan 2017
Global Beer Georgia has secured a near-US$20m loan to build a brewery in the country that will produce Heineken brands under licence.
---
GEORGIA/MOLDOVA: Wine co's target European export growth 2 Dec 2013
Wine producers from Georgia and Moldova will be hoping for a marked rise in exports to the European Union moving forward, following the signing of trade deals last week.
---

GEORGIA/RUSSIA: Georgian wine to return to Russia in time for Summer 26 Mar 2013
Wines from Georgia are expected to be back on Russian shelves by "late May", according to the trade body for the country's wine sector.
---

GEORGIA/RUSSIA: Winemakers realistic as export ban set to be lifted - report 11 Mar 2013
Georgian winemakers are aiming to export up to 10m bottles a year to Russia as a seven-year ban looks set to be lifted, according to reports.
---

GEORGIA: Georgian wine gets English news website 2 May 2012
An English-language online news portal covering wine produced in the country of Georgia was launched yesterday (1 May).
---

GEORGIA: EU, Georgia agree wine deal 29 Jul 2010
The EU has agreed to recognise the unique status of 18 Georgian wine names in return for Georgia respecting the protected status of famous European wines, from Champagne to Chianti.
---
GEORGIA: After buying Georgia number one, Efes teams up with number two, Kazbegi 29 May 2008
Efes Breweries International is upping its presence in the Georgian beer market through what it calls a "partnership" with the majority owner of JSC Kazbegi brewer in the country.
---
GEORGIA: US Chamber of Commerce calls for end to Russian wine ban 27 Sep 2007
Georgia's 18-month ban on wine exports to Russia is entirely unjustified the American Chamber of Commerce in Georgia, a business organisation cultivating commercial links with the US, has claimed.