France: Latest beverage news & analysis
Latest Insights
Pernod Ricard in H2 2020 - results preview 10 Feb 2021
On Thursday, Pernod Ricard will announce its results for the final six months of 2020, the group's fiscal-first-half. Late last year, the company reported a 5.6% fall in sales from the three months to the end of September. Here's a look at the news that is likely to have shaped Pernod's performance in the three months to the end of December.
---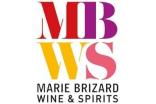 Your Christmas will be calmer than Marie Brizard's - comment 23 Dec 2020
There's something macabre about considering the future prospects of a drinks company on 23 December. The news from Marie Brizard Wine & Spirits today, however, is bleak in itself.
---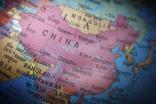 Remy Cointreau finds balance after China over-reliance - comment 26 Nov 2020
In a year like this, good news in the spirits category has been thin on the ground. While the first three months of 2020 were... okay, the second quarter - to the end of June - saw the sky fall in for all the brand owners out there. Much as the third quarter was better than the second, spirits sales across the board were still not where companies wanted them to be. Maybe we should all write off this year, then, and steer our optimism to 2021.
---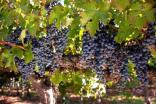 Why France's wine industry should look beyond COVID-19 for the source of its woes - comment 2 Jun 2020
The wine producers in France are in a bit of a hole - but then, so is every other wine company around the world. Unlike their foreign peers, however, the French can't lay the blame squarely at a pandemic's door. Indeed, as Chris Losh discovers, the guilty party is much closer to home.
---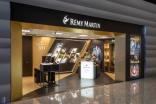 Will 2020 be a game of two halves for Remy Cointreau? - analysis 1 May 2020
When Valérie Chapoulaud-Floquet announced last year she was to step down as Remy Cointreau CEO, just-drinks suggested that any future downturn in China could threaten her legacy at the premium spirits company.
Latest News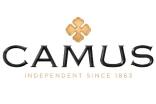 Camus, Amaretto Adriatico unveil DIY cocktail kit 23 Feb 2021
Camus Cognac has released details of an at-home cocktail pack for European consumers, comprising a bottle of its namesake brand alongside an Amaretto liqueur.
---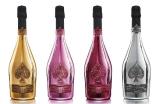 Moet Hennessy buys into Jay-Z's Armand de Brignac Champagne 22 Feb 2021
Moët Hennessy has acquired a 50% holding in US rapper and entrepreneur Shawn 'Jay-Z' Carter's Armand de Brignac Champagne brand.
---
Altia Group prepares for Larsen Cognac roll-out in US with US$45 Aqua Ignis 17 Feb 2021
Altia Group has lined up the US release of its Maison Larsen Cognac line, debuting with global-first Aqua Ignis.
---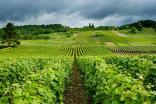 France blames US trade dispute for US$484m alcohol export hit in 2020 16 Feb 2021
The ongoing trade dispute between the European Union and the US over aeroplane manufacturing cost the French alcohol industry EUR400m (US$484m) last year, a French trade group has said.
---
Larger packs and private label buoy Marie Brizard Wine & Spirits in 2020 - results data 12 Feb 2021
The consumer move towards bulk-buying last year helped Marie Brizard Wine & Spirits, with the leaner group posting a slight lift in 12-month sales.
---
Growth on the horizon for Pernod Ricard as half-year sales show improvements - results data 11 Feb 2021
Group sales in the second quarter of fiscal-2021 have underlined Pernod Ricard's belief that growth is on its way as the rate of decline slowed compared to the previous three months.
---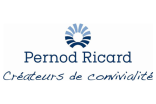 Pernod Ricard names new general counsel 8 Feb 2021
Pernod Ricard has appointed a former Mars executive as its new head lawyer.
---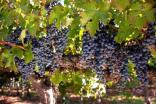 Marie Brizard cleared to sell Moncigale to JC Boisset 5 Feb 2021
The final hurdle for Marie Brizard Wine & Spirits' divestment of French winery Moncigale has been cleared.
---
Moet Hennessy closes 2020 with Q4 sales drop - results data 27 Jan 2021
Moët Hennessy has failed to match the pace set by luxury spirits rival Remy Cointreau this month, posting declining sales from the final three months of last year compared to Remy's top-line jump.
---
Remy Cointreau recovery continues with Q3 sales up 25% - results data 22 Jan 2021
A combination of buoyant Cognac consumption in the US and a recovering China has helped boost Remy Cointreau's performance in the group's fiscal third quarter.