France: Latest beverage news & analysis
Latest Insights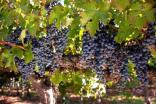 Why France's wine industry should look beyond COVID-19 for the source of its woes - comment 2 Jun 2020
The wine producers in France are in a bit of a hole - but then, so is every other wine company around the world. Unlike their foreign peers, however, the French can't lay the blame squarely at a pandemic's door. Indeed, as Chris Losh discovers, the guilty party is much closer to home.
---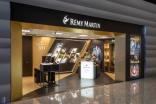 Will 2020 be a game of two halves for Remy Cointreau? - analysis 1 May 2020
When Valérie Chapoulaud-Floquet announced last year she was to step down as Remy Cointreau CEO, just-drinks suggested that any future downturn in China could threaten her legacy at the premium spirits company.
---
Moët Hennessy Performance Trends 2015-2019 - results data 19 Feb 2020
In late-January, Moët Hennessy reported a 6% increase in sales from 2019. Here, just-drinks picks through the wine & spirits group's performance over the past five years for the trends set to affect the company, specifically, and the global wine and spirits categories, more broadly.
---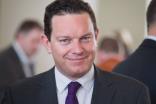 "We are already producing Champagne in a climate that's different from our fathers'" - just-drinks speaks to the Comite Champagne 9 Oct 2019
The Champagne industry prides itself on being at the forefront of the climate change battle, producing in 2001 wine's first report on the effects a warming planet will have on growing and production. This week, Champagne's overseer, the Comité Champagne (CIVC), released its latest sustainability report, revealing that climate change is no longer a prospect on the horizon but is already having an effect on how Champagne is made. Earlier this week, just-drinks sat down with CIVC director of communications Thibaut Le Mailloux to talk about the threat of climate change and what needs to be done to protect Champagne.
---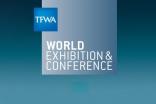 Global Travel Retail - The state of the union - TFWA 2019 Preview 26 Sep 2019
This year's TFWA World Exhibition & Conference kicks off on Sunday. Ahead of the six-day Global Travel Retail event, channel commentator Joe Bates looks at the latest data, which underlines the resilience of the wider alcohol category in this most diverse of retail channels. Challenges, however, still remain.
Latest News
Pernod Ricard expecting growth in '22 as fiscal Q1 slows sales slides - results data 22 Oct 2020
Pernod Ricard's Americas operations enjoyed the group's fiscal first quarter, although the company's total top-line has reported a mid-single-digit decline year-on-year.
---
Positive noises grow louder for Remy Cointreau after stronger Q2 - results data 20 Oct 2020
Remy Cointreau has seen its first-quarter sales tumble return to a more even keel in the second three months of its fiscal-2021, with the top-line registering a 16.4% fall in the full six months.
---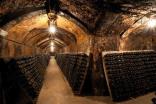 Remy Cointreau re-enters Champagne with J de Telmont purchase 16 Oct 2020
Remy Cointreau has secured majority control of Epernay-based J de Telmont, marking the group's return to Champagne.
---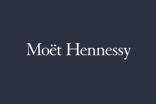 Hennessy post Q3 growth as Moet Hennessy slows 2020 sales slide - results data 16 Oct 2020
Moet Hennessy enjoyed a much stronger third quarter of 2020, with the unit's sales slipping by only 3% as Cognac brand Hennessy bounced back into growth.
---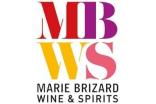 Marie Brizard Wine & Spirits to offload struggling Moncigale winery 14 Oct 2020
Marie Brizard Wine & Spirits is to sell under-pressure Languedoc-Roussillon rose winery Moncigale to Grande Vins JC Boisset.
---
Ex-Danone executive added to Lauren-Perrier board 25 Sep 2020
Laurent-Perrier has confirmed a change of personnel on its supervisory board, with former Danone executive Philippe-Loïc Jacob joining the Champagne house.
---
Noilly Prat vermouth goes virtual for worldwide marketing push 23 Sep 2020
Bacardi is set to run a food-based online activation for its French vermouth brand, Noilly Prat.
---
Fourth-quarter slump undoes healthy H1 for Pernod Ricard in fiscal-2020 - results data 2 Sep 2020
Pernod Ricard has followed the wider trend of delivering slight growth in the first half of its fiscal-2020 before the coronavirus pandemic ravaged performance in H2.
---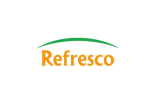 Refresco wins approval for French juice plants buy 24 Jul 2020
Anti-monopoly authorities have passed Refresco's purchase of three French juice manufacturing facilities from Britvic.
---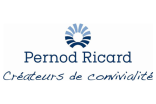 Pernod Ricard dials down profits warning for fiscal-2020 23 Jul 2020
Pernod Ricard has further revised its profits forecast for the year to the end of June, with the bottom-line expected to have been less damaged by the coronavirus pandemic than previously thought.