Finland: Latest beverage news & analysis
Latest Insights
Focus - Soft Drinks and Beer Set to Lose Out in Finnish Tax Reform 21 Jan 2011
Soft drinks companies and brewers are facing the possibility of higher excise duties on their products as a result of tax reforms proposed by the Finnish Ministry of Finance. Ben Cooper reports.
Latest News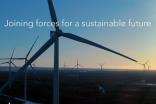 Heineken signs power agreement for Finland wind farm project 11 Dec 2020
Heineken has teamed up with companies including Philips for an investment in a new wind farm to help power its breweries.
---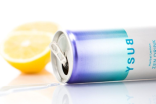 YSUB launches non-CBD soft drink into CBD market 4 Dec 2020
Finnish soft drink company YSUB is launching a hemp-based soft drink in an attempt to broaden the CBD beverage category.
---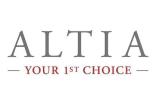 Altia and Arcus primed for wine & spirits merger, Anora Group is formed 29 Sep 2020
Finland's Altia and Norway-based Arcus are lining up a merger, with the former set to have the slight upper-hand in the new Nordic wine & spirits group.
---
Brown-Forman agrees Finlandia production extension with Altia 13 Aug 2020
Altia has secured an extension to its production arrangement for Brown-Forman's Finlandia vodka brand.
---
Finland's Kåska targets low-abv spirits opportunity with 15% abv offering 20 Jul 2020
A start-up in Finland has identified what it believes is a burgeoning opportunity in the lower-alcohol spirits segment, launching a 15% abv distilled spirits brand in its home market.
---
Altia hunts for new CFO as Niklas Nylander moves on 4 May 2020
Altia is to look for a new chief financial officer after Niklas Nylander announced his resignation from the company.
---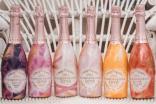 Amber Beverage Group upbeat on Finland's off-premise, recruits distributor 6 Apr 2020
Amber Beverage Group has secured Beverage Partners Finland as its distributor in the Nordic country.
---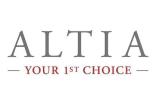 Altia announces temporary job cuts 30 Mar 2020
Finnish wine & spirits company Altia is to temporarily lay off staff because of the coronavirus.
---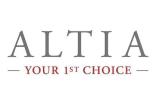 Altia supplies ethanol for hand sanitiser amid Covid-19 pandemic 17 Mar 2020
Nordic wine & spirits company Altia has delivered "large amounts" of ethanol to be used for making hand sanitiser.
---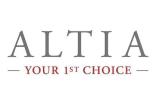 Altia makes latest carbon-neutral pledge 16 Dec 2019
Altia has joined a number of other drinks companies in setting targets to cut its carbon emissions.