Estonia: Latest beverage news & analysis
Latest Insights
just the answer - AS Liviko chairman Janek Kalvi 12 Nov 2009
The Baltic countries have had it tougher than most in the global economic downturn, suffering double digit falls in gross domestic product. But the turmoil has not dented the ambition of Estonia-based AS Liviko, which continues to eye ambitious growth as both an importer to the Baltics and an exporter of its flagship brands, Viru Valge and Vana Tallinn. Chris Mercer flew to Tallinn to speak with Liviko chairman Janek Kalvi.
Latest News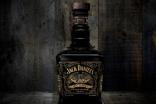 Brown-Forman replaces Coca-Cola HBC with Liviko in Estonia and Latvia 9 Dec 2020
Brown-Forman has dropped Coca-Cola HBC as its distributor in Estonia and Latvia.
---
Liviko launches 60% abv Travel Safe vodka/disinfectant for GTR 10 Jul 2020
Liviko has created a vodka for the Global Travel Retail channel that can double as a disinfectant.
---
AS Liviko's Admiral von Bellingshausen Vodka - Product Launch 17 Jun 2019
Estonia-based AS Liviko has released a vodka brand to commemorate the 200th anniversary of the discovery of the continent of Antarctica by Admiral Fabian Gottlieb von Bellingshausen.
---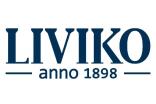 Liviko Group targets Scandinavian expansion through Arcus tie-up 25 May 2018
Liviko Group has announced its intention to return to three Scandinavian markets as it partners with Arcus Group in the region.
---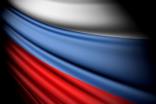 Russia, Ukraine recovery helps drive Liviko FY16 22 Jun 2017
Estonian spirits company Liviko has highlighted a recovery in Ukraine and Russia as it boosted 2016 sales and profits.
---

ESTONIA/UK: Baltic Beer Company switches Viru distributors 21 Aug 2012
Baltic Beer Company has confirmed changes of distribution for its Viru beer brand in the UK and the US.
---

ESTONIA: Liviko sees FY sales rise but profits drop 8 Jul 2011
Exports of Viru Valge vodka and a distribution deal with Bacardi-Martini helped Baltics-based AS Liviko to increase sales in 2010, but profits fell amid tough economic conditions.
---

Product Launch - ESTONIA: AS Liviko's Viru Valge Black 20 Jun 2011
AS Liviko's Viru Valge Black
---

GLOBAL: Baltic Beer Company updates Viru for export markets 11 Apr 2011
The Baltic Beer Company has begun rolling out updated packaging for its Estonian beer brand, Viru.
---

ESTONIA/JAPAN: Liviko acquires stake in Hanza Trading Co 17 Jun 2010
Estonian alcohol producer, Liviko, has acquired a 50% stake in Japanese drinks import and distribution business Hanza Trading.