Egypt: Latest beverage news & analysis
Latest News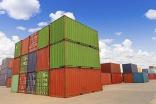 Egypt hits juice imports with higher tariffs 21 Dec 2016
Egypt has slapped increased tariffs on a range of imports including juices in a bid to boost domestic production and reduce a growing trade deficit.
---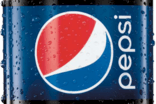 PepsiCo prepares US$500m investment for Egypt - report 16 Mar 2015
PepsiCo is to invest US$500m in Egypt this year to expand production in the country, according to reports.
---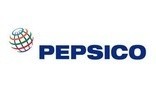 EGYPT: PepsiCo JV eyes dairy growth with US$375m injection 23 Jun 2014
A PepsiCo joint venture in Egypt is to invest EGY2.5bn (US$375m) to capture a bigger share of the country's dairy-based beverage market.
---

EGYPT: Heineken suspends operations due to unrest 31 Jan 2011
Heineken has suspended beer and soft drinks operations in Egypt due to widespread political protests against the country's president, Hosni Mubarak.
---

EGYPT: Juhayna Food Industries' profits rise in H1 10 Aug 2010
Egyptian juice and dairy group Juhayna Food Industries has seen its net profits more than triple in the first half of the year.
---
EGYPT: PepsiCo JV acquires juice producer 4 Jan 2010
PepsiCo joint venture International Dairy and Juice Limited (IDJ) has acquired Egypt's International Company for Agro-Industrial Projects (Beyti).
---
EGYPT: Sonut secures US$14m for expansion 13 Jul 2006
Société Nationale d'Industries Nutritives (Sonut) is to raise US$14m to help fund its two-year expansion plan.