Ecuador: Latest beverage news & analysis
Latest Insights
ECUADOR: Wine consumption in Ecuador on the rise - research 4 Sep 2008
The IWSR's Ecuador report has shown that 2007 saw a significant increase in consumption of still light wine.
Latest News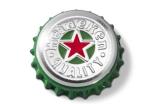 Heineken enters Ecuador with Biela Ecuador acquisition 2 May 2019
Heineken has purchased a majority stake in Ecuador's Biela Ecuador - owner of the Biela beer brand.
---

ECUADOR: Arca Continental ups Ecuador capacity with plant upgrade 4 Oct 2012
Arca Continental, Latin America's second-largest Coca-Cola bottler, has launched a US$20m bottling line in Ecuador to boost company production by 35%.
---
MEXICO/ECUADOR: Embotelladoras Arca teams with Ecuador Bottling Company in LatAm 10 Sep 2010
Embotelladoras Arca has lined up a joint-venture in South America with Ecuador Bottling Company (EBC).