Czech Republic: Latest beverage news & analysis
Latest Insights

Editor's Viewpoint - Becherovka: Is Stock an Option? 3 Apr 2014
Reports this week that Pernod Ricard is looking to offload Czech liqueur brand Becherovka are on the money. Reuters' story on Tuesday (1 April) was not an April Fool.
---

The just-drinks Interview - Budejovicky Budvar CEO, Jirí Bocek - Part II 28 Nov 2013
In the first part of just-drinks' interview with the head of Czech brewer Budejovicky Budvar, Jirí Bocek discussed the company's ownership structure and its position in the Czech beer market. Here, in part two, he tells us about his plans beyond Czech and gives us his view on the never-ending legal tussle with Anheuser-Busch InBev.
---

The just-drinks Interview - Budejovicky Budvar CEO, Jirí Bocek - Part I 26 Nov 2013
Last month, I travelled to Czech to take in a tour of Budejovicky Budvar's brewery in the south of the country. While there, I was granted an audience with group director Jirí Bocek. During our time together, we discussed the firm's ownership structure, its plans for future expansion, and that legal row.
---

Editor's Viewpoint - Beer - Budejovicky Budvar: A Loud Voice for a Little Man 31 Oct 2013
It's been an interesting few days for me, having been to Czech for the first time, to visit Budejovicky Budvar.
---

just the Facts - Budejovicky Budvar 30 Oct 2013
This week, just-drinks is in Czech, visiting Budejovicky Budvar. Ahead of an interview with the brewer's general director, which will run next week, here are some facts about the firm, its home town, its facilities, and its brands.
Latest News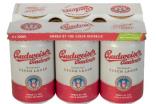 Budejovicky Budvar manages sales lift in turbulent 2020 - results 2 Feb 2021
Budejovicky Budvar posted a 1% sales rise last year as the coronavirus weakened demand for the brewer's namesake brand in the on-premise channel.
---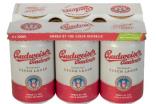 Budejovicky Budvar drops plastic for cardboard in UK multi-packs 4 Sep 2020
Budejovicky Budvar is the latest brewer to switch the packaging for its multi-packs from plastic to paper-based toppers.
---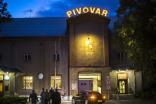 Molson Coors takes control of Czech brewer Pardubicky 18 Jul 2019
Molson Coors has acquired a majority stake in Czech brewer Pardubicky as the US-based company expands its Central European portfolio.
---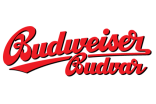 Premiumisation keeps Czech sales bubbling for Budejovicky Budvar in 2018 5 Jul 2019
Budejovicky Budvar has posted a near-7% lift in sales from the 12 months of 2018.
---
Budejovicky Budvar breaks 1m-hectolitre barrier for exports in 2018 - market data 11 Mar 2019
Budejovicky Budvar enjoyed another record year for exports in 2018, according to figures released today.
---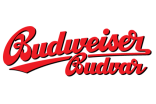 Brewing constraints fail to hold back Budejovicky Budvar in 2017 - results 31 May 2018
Budejovicky Budvar's lager sales and overall beer volumes both hit record levels in 2017, despite the Czech brewer being unable to meet demand because of a fall in production.
---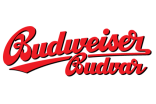 Budejovicky Budvar eyes capacity boost with US$98m investment plan 6 Feb 2018
Czech brewer Budejovicky Budvar has outlined plans for a CZK2bn (US$98m) investment to increase capacity.
---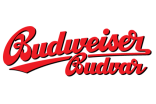 Budejovicky Budvar appoints former SABMiller executive as new CEO 2 May 2017
Budejovicky Budvar has appointed a new CEO almost one year after its former head stepped aside for health reasons.
---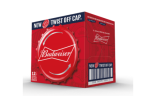 Anheuser-Busch InBev upgrades Budejovice brewery, says "no plans" for Budweiser 24 Jan 2017
Anheuser-Busch InBev has said its plans for a US$15m investment in the Samson Brewery in Budejovice is not a precursor to begin brewing Budweiser in the Czech town.
---
Stock Spirits makes brand purchases in Czech 12 Oct 2016
Stock Spirits has made its long-awaited return to the M&A arena, purchasing three spirits brands from Bohemia Sekt in Czech.