Cuba: Latest beverage news & analysis
Latest Insights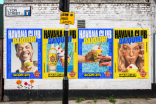 What will Diageo's Cuban rum JV mean for Pernod Ricard and Bacardi? - Comment 14 Aug 2019
Last year, I spoke to Juan Gonzalez, the head of Cuba's state-owned rum company, Cuba Ron. It was one of the most entertaining afternoons of my life.
---
just the Answer - Havana Club International's MD, Jerome Cottin-Bizonne 8 Apr 2015
Being based in the Cuban capital of Havana has its benefits, such as having a swimming pool in front of your office. But, for Jérôme Cottin-Bizonne, head of Havana Club International, the JV between Pernod Ricard and the Cuban government, there's little time to relax as the rum brand gears up for global growth. Here, the 41 year-old executive sits down with just-drinks' deputy editor, James Wilmore.
---
just the answer – Havana Club International 9 Apr 2009
Already a growth spirits category, the rum sector is unquestionably made all the more interesting for the presence of Havana Club. In this month's just the answer, Olly Wehring spoke with Marc Beuve-Méry, managing director of Havana Club International, about denominations of origin for rum, the US embargo on Cuban rum and the ensuing trademark battle between Pernod Ricard and Bacardi over the Havana Club brand.
Latest News
Another Cuban rum JV takes shape as AzCuba, The Island Rum Co firm up relationship 12 Nov 2019
Grupo Azucarero and The Island Rum Co have strengthened their Cuban rum partnership through a worldwide joint-venture.
---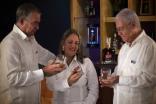 Diageo follows Pernod Ricard with Cuban rum joint-venture 12 Aug 2019
Diageo's European arm has formed a distribution joint-venture with Cuba's Government, mirroring a similar agreement for rival Pernod Ricard on the Caribbean island.
---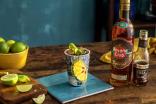 Pernod Ricard lines up Cuba price rise for Havana Club 12 Jul 2018
Pernod Ricard is to raise the price of its Havana Club portfolio in Cuba by as much as 15%, the rum brand's first increase in the country in years.
---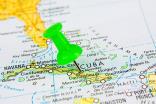 Pernod Ricard launches Absolut, The Glenlivet, Royal Salute in Cuba 17 Jun 2016
Pernod Ricard will roll out several brands in Cuba, as it looks to capitalise on the country's growing tourism trends.
---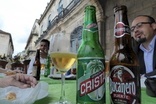 US drinks importers head to Cuba 4 Nov 2015
A group of US-based drinks importers have visited Cuba to scope out potential trade opportunities.
---
Pernod Ricard unveils new global ad campaign for Havana Club - video 20 Apr 2015
Pernod Ricard has launched a new global push for its Havana Club rum JV, designed to highlight the "passion and unique spirit" of the brand and the Cuban people.
---
just a Look Around - Havana Club Distillery - video 5 Mar 2015
Last week, just-drinks was given a tour of Havana Club's San José distillery as part of a five-day trip as guests of the company. Here, Sergio Valdez, Havana Club's export manager, provides the commentary:
---
Product Launch - Pernod Ricard's Havana Club Union 26 Feb 2015
Pernod Ricard has launched a new premium expression of its Havana Club rum brand in collaboration with Cuban cigar producer Cohiba.
---

GLOBAL: Pernod Ricard revamps Havana Club 15 bottle 26 Feb 2014
Pernod Ricard is to update the packaging for the 15-year-old expression of its Havana Club brand.
---

CUBA: Pernod Ricard lines up Havanista Cuban rum brand for US 14 May 2012
Pernod Ricard has moved to side-step its long-running legal row with Bacardi over the Havana Club trademark in the US, by lining up a new rum brand for the US called Havanista.