Croatia: Latest beverage news & analysis
Latest News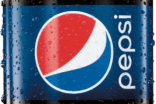 PepsiCo turns to Radenska in Croatia switch 10 Dec 2015
PepsiCo has switched bottlers in Croatia to Radenska after its previous partner decided to exit the soft drinks category.
---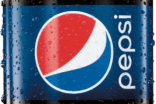 PepsiCo to change bottlers in Croatia 7 Dec 2015
PepsiCo has confirmed it will switch production in Croatia after current partner Badel 1862 exited the soft drinks category.
---
Badel 1862 to leave soft drinks category 4 Dec 2015
Croatia's largest spirits producer Badel 1862 is to exit the non-alcoholic beverage market, according to a report.
---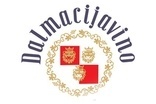 Auction process ends, finally, for Dalmacijavino with Ostrc 24 Feb 2015
Dalmacijavino has finally been sold, to Ostrc, following ten failed auction attempts.
---

CROATIA: Carlsberg details marketing director switch 2 Dec 2013
The Croatian unit of Carlsberg has confirmed a change of marketing director.
---

CROATIA: Badel 1862 hit by counterfeit spirits in Croatia 3 Oct 2013
The largest spirits producer in Croatia, Badel 1862, has claimed that up to 10% of its four leading products sold in its domestic market are fakes.
---

CROATIA: Patrón Spirits secures Croatia distribution through Mohor Trgovina 26 Mar 2013
Patrón Spirits is set to enter Croatia's spirits market, ahead of the country's entry into the European Union this year, with a distribution deal with Mohor Trgovina.
---

CROATIA: Coca-Cola Hellenic to close bottling facility - report 1 Feb 2011
Coca-Cola Hellenic Bottling Co is to cease production at a factory in Croatia, according to reports.
---

CROATIA: Red Bull appoints distributor Atlantic Grupa 7 Dec 2010
Red Bull has signed an agreement with Atlantic Grupa for the distribution of its namesake energy drink brand in Croatia.
---
EUR: Stock Spirits Group readies Central Europe market additions 1 Jun 2009
Stock Spirits Group has announced the launch of two new operating territories in Central Europe.