Colombia: Latest beverage news & analysis
Latest Insights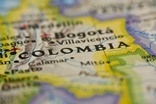 Analysis - SABMiller faces Colombia challenge 14 Nov 2014
With markets as varied as SABMiller's, there's always going to be a few bad eggs in quarterly results. Yesterday's first-half statement was no different, with China and Australia marked out as the problem pupils. Latin America, in contrast, behaved impeccably with the region boosting sales by 4% and EBITDA by a healthy 7%.
Latest News
Destileria Colombiana's Dictador Capitulo Uno Port Cask Finish rum - Product Launch - Aged rum in the UK data 14 Jan 2021
Destileria Colombiana has kicked off a series of limited-edition aged expressions for its Dictador rum brand in the UK.
---
Rum spies investment opportunity as Dictador readies US$880 expression 30 Sep 2020
High-end rum is well-placed to capture the attention of spirits investors, according to Scotch whisky veteran Ken Grier, with Colombian brand Dictador looking to capitalise on interest with a new, EUR750 (US$880) iteration.
---
Ron La Hechicera's Serie Experimental No. 2, The Banana Experiment rum - Product Launch 28 Sep 2020
Colombian rum distiller La Hechicera is set to release the second iteration in its namesake's 'Experimental' series of bottlings.
---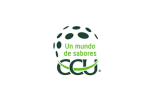 Compania Cervecerias Unidas starts production at Colombia brewery 1 Mar 2019
Chile's Compania Cervecerias Unidas has opened its Colombian brewery, part of a joint-venture in the country.
---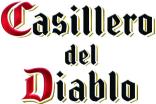 Chilean wine brands lead Colombian market - study 8 Nov 2016
Wines from Chile account for the majority of wine imports into Colombia, according to research released this week.
---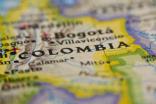 European Union attacks Colombia over imported spirits tax rate 25 Aug 2016
The European Union (EU) has called on the World Trade Organisation (WTO) to establish a disputes panel to consider its claim that Colombia is breaking global trade rules over the country's alleged "discriminatory treatment" of imported spirits.
---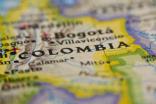 CCU to start Colombia brewery construction 17 Feb 2016
South American drinks company Compania Cervecerias Unidas has said construction of its Colombia brewery is scheduled to start in the first half of this year.
---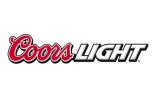 Molson Coors readies Colombia launch of Coors Light 22 Jan 2016
Molson Coors has lined up the roll-out of its Coors Light brand in Colombia.
---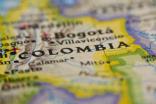 Drinks industry backs EU tax talks with Colombia 13 Jan 2016
The drinks trade has welcomed a European Union request that would see the World Trade Organisation tackle Colombia over what is perceived as being unfair taxation.
---
Anheuser-Busch InBev snaps up Bogotá Beer Co in Colombia 6 May 2015
The Latin American unit of Anheuser-Busch InBev has made a move into the craft beer category in Colombia through the purchase of Bogotá Beer Co.