China: Latest beverage news & analysis
Latest Insights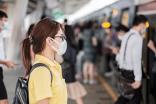 How will the coronavirus impact the beverage industry? - focus 7 Feb 2020
In 2003, I was living in Taipei at the height of the SARS panic. The city was a sea of facemasks and hand sanitiser. Taipei's crowded public transport suddenly became even less appealing. At a time when everyone had a SARS story to tell, I spoke to one doctor whose hospital was quarantined without warning, trapping staff, patients and even people who had dropped by to visit relatives.
---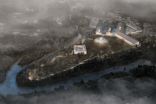 Pernod Ricard breaks new boundaries with Chinese malt whisky distillery - Comment 12 Sep 2019
The recent unveiling of Pernod Ricard Asia's plans to produce China's first domestically-sourced single malt whisky is undoubtedly a landmark moment in brown spirits. Category commentator Neil Ridley considers whether Chinese whisky could become a contender to the other 'world whiskies'.
---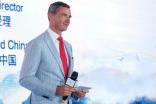 Pernod Ricard's Chinese malt whisky distillery - just-drinks speaks to China MD Jean-Etienne Gourgues and Asia marketing head Tracy Kwan 29 Aug 2019
Earlier today, Pernod Ricard unveiled plans to build a malt whisky distillery near Mount Emei, one of China's four sacred Buddhist peaks. The distillery is expected to start production in 2021, with the first product set to be released in 2023. just-drinks deputy editor Andy Morton spoke to Pernod's China MD, Jean-Etienne Gourgues, and Asia VP of marketing Tracy Kwan by phone from Emei to hear more about the project.
---
Have international spirits companies finally got China right?- Comment 30 Apr 2019
Having witnessed international spirits brand-owners emerge from the Chinese roller-coaster in varying states of dizziness, category commentator Richard Woodard believes the likes of Diageo, Pernod Ricard, Remy Cointreau and Moet Hennessy are now sitting a little prettier in the front seats.
---
Why Remy Cointreau is hoping Chinese history doesn't repeat itself – analysis 25 Apr 2019
Everything in Remy Cointreau's garden is coming up roses at the moment, but the group has been here before. What chance, then, that the spirits company's sales take another buffeting out east, as was the case earlier this decade?
Latest News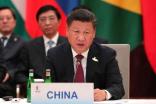 Beijing Yanjing chair held by authorities 9 Oct 2020
The chair of China's fourth-largest brewer, Beijing Yanjing, has been detained in a Government investigation.
---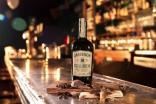 Pernod Ricard opens flagship China store in Shanghai 24 Sep 2020
Pernod Ricard has stepped up its direct-to-consumer plans with a new flagship spirits store in China.
---
Anheuser-Busch InBev takes first hard seltzer to China 21 Sep 2020
Anheuser-Busch InBev has launched a zero-sugar hard seltzer in China under the Mike's brand.
---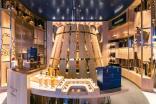 Pernod Ricard eyes China store expansion as Martell boutique debuts in Shenzhen 18 Sep 2020
Pernod Ricard has said the inaugural boutique outlet for Cognac brand Martell, in Chinese border city Shenzhen, will be a model for other retail projects around the world.
---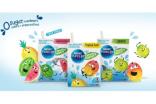 Nestle lines up China bottled water assets sale to Tsingtao Brewery 2 Sep 2020
Nestle is to offload its China bottled water business to Tsingtao Brewery as the Swiss group expands on a plan to divest its value assets.
---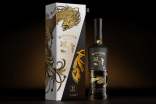 Beam Suntory's Bowmore 37-Year-Old Fenghuang Edition - Product Launch - Scotch whisky in China data 18 Aug 2020
Beam Suntory has launched a second expression in a range of Bowmore Scotch whiskies targeted at the Chinese market.
---
Hangzhou Wahaha Group Co explores US$1bn IPO - report 3 Jul 2020
Hangzhou Wahaha Group Co is considering launching an initial public offering that could raise in the region of US$1bn, according to a report.
---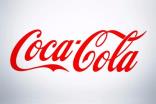 Costa Coffee brews Coca-Cola-flavoured coffee for China 30 Jun 2020
The Coca-Cola Co has launched Coca-Cola-flavoured coffees in Chinese branches of Costa Coffee.
---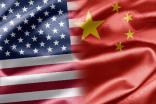 Boycotts, taxes may trip up brewers in China - analyst 29 Jun 2020
Brewers in China could face new taxes on premium beer as well as Government-backed boycotts of international brands, an analyst has warned.
---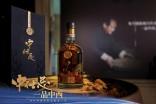 Chinese alcohol companies post 9% sales slide through coronavirus lockdown 9 Jun 2020
Sales for Chinese alcohol producers dropped 9% in the first four months of this year, according to new government figures.