China: Latest beverage news & analysis
Latest Insights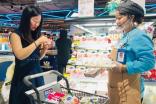 How post-COVID China will reshape the world - analysis 23 Feb 2021
A new report from McKinsey has outlined what China's continuing recovery from the pandemic will look like and the effect it will have on the rest of the world.
---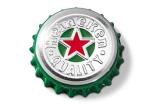 Signs of trouble as Heineken faces China distribution gap - comment 23 Nov 2020
It has been almost 15 years since I managed a bar in Chengdu, one of China's biggest second-tier cities, but I still remember the early afternoon opening ritual; shutters up, music on and a quick restock of the fridge before customers arrived.
---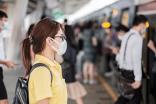 How will the coronavirus impact the beverage industry? - focus 7 Feb 2020
In 2003, I was living in Taipei at the height of the SARS panic. The city was a sea of facemasks and hand sanitiser. Taipei's crowded public transport suddenly became even less appealing. At a time when everyone had a SARS story to tell, I spoke to one doctor whose hospital was quarantined without warning, trapping staff, patients and even people who had dropped by to visit relatives.
---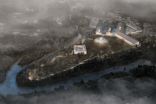 Pernod Ricard breaks new boundaries with Chinese malt whisky distillery - Comment 12 Sep 2019
The recent unveiling of Pernod Ricard Asia's plans to produce China's first domestically-sourced single malt whisky is undoubtedly a landmark moment in brown spirits. Category commentator Neil Ridley considers whether Chinese whisky could become a contender to the other 'world whiskies'.
---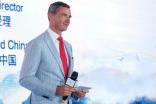 Pernod Ricard's Chinese malt whisky distillery - just-drinks speaks to China MD Jean-Etienne Gourgues and Asia marketing head Tracy Kwan 29 Aug 2019
Earlier today, Pernod Ricard unveiled plans to build a malt whisky distillery near Mount Emei, one of China's four sacred Buddhist peaks. The distillery is expected to start production in 2021, with the first product set to be released in 2023. just-drinks deputy editor Andy Morton spoke to Pernod's China MD, Jean-Etienne Gourgues, and Asia VP of marketing Tracy Kwan by phone from Emei to hear more about the project.
Latest News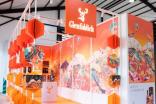 William Grant & Sons backs Travel Retail in China with New Year Glenfiddich pop-ups 8 Feb 2021
The latest Chinese New Year pack for the 18-year-old expression of William Grant & Sons' Glenfiddich single malt has been unveiled, with the design coinciding with two Global Travel Retail-focussed 'pop-ups' in southern China's Sanya resort.
---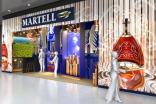 Pernod Ricard opens Sanya boutique as analysts predict Hainan Travel Retail boom 26 Jan 2021
Pernod Ricard is to open a Travel Retail outlet in Sanya, the Chinese resort town identified this week as a future key market for Europe-based spirits brand owners.
---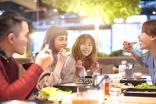 Fresh China travel restrictions threaten holiday alcohol sales - analyst 25 Jan 2021
The Chinese New Year selling period may face disruption after a new COVID-19 outbreak in China saw a return of lockdowns, an analyst has warned.
---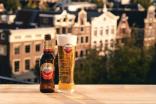 Heineken predicts global boost as Amstel rolls out in China 2 Dec 2020
Heineken has said it expects China to become one of Amstel's top global markets within three years as the Dutch brewer launches the beer in the world's most populous country.
---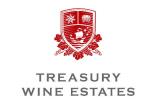 Treasury Wine Estates may use Chinese grapes to cushion tariff blow amid warning of market collapse 30 Nov 2020
Treasury Wine Estates is to consider sourcing grapes from China, among other substantial changes, as the group attempts to mitigate the effects of recently-announced Chinese import taxes on Australian wine.
---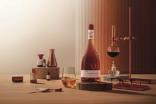 China slaps import tariffs on Australian bottled wine in anti-dumping probe 27 Nov 2020
The Australian wine industry has reacted with disappointment to China's implementation of substantial trade tariffs on bottled wine imports from the country.
---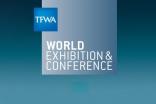 TFWA Asia-Pacific to swap Singapore for Sanya next year 27 Nov 2020
The Tax Free World Association Asia-Pacific exhibition is to move from its usual home in Singapore next year to Sanya, the resort city on China's island province of Hainan.
---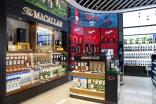 Edrington opens The Macallan store in Sanya GTR 17 Nov 2020
Edrington's Travel Retail unit has unveiled a duty free retail space for The Macallan Scotch whisky brand in a partnership with China Duty Free Group.
---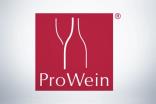 ProWine China 2020 bucks COVID cancellations to post increased attendence 16 Nov 2020
Attendance at ProWine China was up 9% despite global coronavirus restrictions that have seen most drinks exhibitions cancelled this year.
---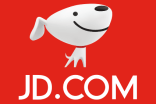 Diageo partners with JD.com for responsible drinking push in China 10 Nov 2020
Diageo has lined up an arrangement with online retailer JD.com to promote responsible drinking in China.