Brazil: Latest beverage news & analysis
Latest Insights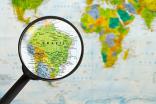 Brazil on its way back, but not in a hurry - Analysis 31 May 2018
Brazil's economic recovery, its slowest in two decades, may be hampered by a fragile job market, high interest rates and the strength of the US dollar.
---
Why Heineken is buying Brasil Kirin - The data 13 Feb 2017
Earlier today, Heineken announced that it will purchase Kirin Holdings' Brazilian beer and soft drinks assets for just over US$705m. Here, just-drinks takes a closer look at Brazil's beer market and the rationale behind the deal.
---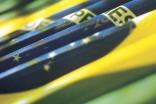 Heineken's Brazil play – good for Heineken, good for Brazil? - Analysis 25 Jan 2017
The Brazilian beer market may be able to claim Kirin Holdings as a victim in the coming weeks, but the likelihood of Heineken stepping in to buy Brasil Kirin offers cause for optimism not only for the Netherlands-based brewer specifically, but also for the country's beer category more broadly.
---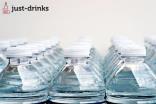 Brazil puts better-for-you beverages to the test - Research in Focus 30 Jun 2016
Alll eyes are on Brazil at the moment as the country gears up for the Rio Olympics. Euromonitor International's senior beverage analyst, Hope Lee, looks at which brands and categories can win in Brazil's beverage market over the next few years. 
---
Brazil still in the game for Anheuser-Busch InBev - just On Call 31 Jul 2015
Brazil still offers a tremendous amount of opportunity, according to Anheuser-Busch InBev's CEO Carlos Brito.
Latest News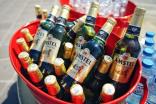 Heineken, The Coca-Cola Co end Brazil spat with distribution revamp 25 Feb 2021
Heineken is to take the distribution of its two biggest beer brands away from The Coca-Cola Co in Brazil as the two sides settle a long-standing dispute in the country.
---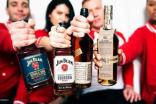 Anheuser-Busch InBev takes on Beam Suntory distribution in Brazil 21 Jan 2021
Anheuser-Busch InBev is to distribute Beam Suntory's spirits portfolio in Brazil, including the Jim Beam and Maker's Mark brands.
---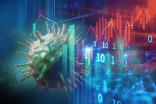 Beverage rivals join forces for US$76m Brazil retail relief effort 10 Jun 2020
Beverage companies in Brazil including The Coca-Cola Co, PepsiCo and Heineken are collaborating on a BRS370m (US$76m) rescue plan for small business owners.
---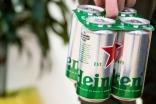 Heineken to expand production as Brazil battle heats up 10 Mar 2020
Heineken is to increase capacity at one of its breweries in Brazil as the company ramps up competition in the country with Anheuser-Busch InBev.
---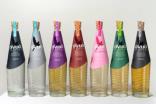 Avua Cachaca adds Brazil to global presence 5 Nov 2019
Brazilian cachaça Avuá is poised to launch in its home market, six years after debuting in the US.
---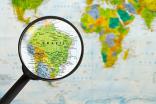 Dual distribution in Brazil must continue, Heineken told 1 Nov 2019
Heineken has failed to consolidate its distribution operations in Brazil, where its Kaiser beer business has been told it must honour an existing tie-up with the Coca-Cola system in the country.
---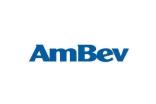 AmBev to launch canned water in sustainability drive - report 22 Oct 2019
AmBev, the Brazilian division of Anheuser-Busch InBev, is to sell canned water for the first time as it looks to meet sustainability targets, according to a local report.
---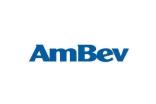 Brazil bribery allegations "false and incoherent" - Ambev 9 Aug 2019
Anheuser-Busch InBev's Latin American arm, AmBev, has attacked reported allegations by a former Brazilian finance minister that it paid money to two national presidents to halt beverage taxes.
---
Beam Suntory drops Bacardi, brings Brazilian distribution operations in-house 28 May 2019
Beam Suntory has called time on its distribution arrangement with Bacardi in Brazil.
---
Danone pushes into juices and teas with 4U beverage launch 13 Feb 2019
Danone has debuted its new 4U beverage range in Brazil has it expands into the juice and tea category.