Bosnia and Herzegowina: Latest beverage news & analysis
Latest News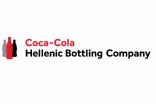 Coca-Cola HBC in talks over MB Impex spirits brand purchase 30 Nov 2017
Coca-Cola HBC has confirmed to just-drinks it is in discussions with Bosnia-Herzegovinan spirits producer MB Impex to buy some of its brands.
---
BOSNIA & HERZEGOVINA: Banjalucka Pivara posts FY growth, warns of tough 2014 6 Mar 2014
Banjalucka Pivara has reported a return to profit in 2013 after "many years of losses".
---
BELGIUM: Bosnian duty removal clears way for drinks companies 14 Apr 2008
European Union (EU) ministers have been asked to swiftly approve a comprehensive trade agreement between the EU and Bosnia & Herzegovina which will slash or remove duties on drinks products traded between them.
---
BOSNIA: Sarajevska Pivara FY nose-dives - report 3 Jul 2007
Sarajevska Pivara has posted a sharp fall in net profit for last year, according to local reports.
---
BOSNIA: Banjalucka Pivara's H1 losses extend 22 Aug 2006
Bosnia's largest brewer Banjalucka Pivara has reported a huge increase in its first half losses.