Belgium: Latest beverage news & analysis
Latest Insights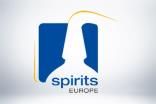 "There's a link between Brexit, the tariff war and COVID-19" - just-drinks speaks to SpiritsEurope director general Ulrich Adam - CORONAVIRUS SPECIAL 8 Apr 2020
In the drinks industry, the coronavirus pandemic has turned the spotlight on to trade associations, with members searching frantically for answers to their many questions. In our latest coronavirus special interview, just-drinks hears from Ulrich Adam, director general of SpiritsEurope, who discusses how his organisation is coping with COVID-19.
---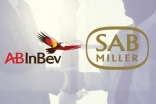 The rocky road ahead for Anheuser-Busch InBev and SABMiller - analysis 11 Nov 2015
The biggest deal in the history of the drinks industry has been given the green light, as Anheuser-Busch InBev lines up the US$107.3bn takeover of SABMiller. But, the road ahead looks rocky, with competition issues, market tussles and potentially more divestment in the coming months.
---
Anheuser-Busch InBev Q3 & YTD by region - Focus 30 Oct 2015
Earlier today, Anheuser-Busch InBev reported a drop in Q3 and year-to-date net profits and sales, although the company saw sales rise in organic terms. Here just-drinks takes a closer look at the company's performance in its global regions: 
---
Focus - Government, Industry want Minimum Alcohol Pricing in Scotland 16 Sep 2014
Although the Scottish Government's initiative to put a minimum unit pricing (MUP) on alcohol has been referred to the European Court of Justice, some members of Scotland's alcohol industry are backing the initiative to tackle alcohol harm in the country.
---

Focus - Anheuser-Busch InBev's Q1 Performance by Region 7 May 2014
Earlier today (7 May), Anheuser-Busch InBev reported a rise in first-quarter group sales, but net profits were dragged down by higher finance costs. Here just-drinks takes a look at the brewer's performance in its global markets:
Latest News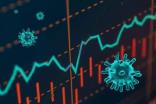 COVID second wave needs "proportionate" response for on-premise - SpiritsEurope 19 Oct 2020
The threat of a second wave of COVID-19 in Europe should be handled by "proportionate, evidence-based" measures from authorities, according to the trade association for the region's spirits industry.
---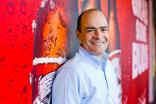 Anheuser-Busch InBev silent on CEO Carlos Brito departure claims 8 Sep 2020
Anheuser-Busch InBev has chosen not to comment on a news article today claiming that CEO Carlos Brito is set to step down from the role.
---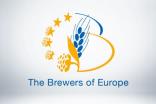 Olvi CEO Lasse Aho adds Brewers of Europe presidency to resumé 7 Sep 2020
The head of Finnish brewer Olvi is the new president of The Brewers of Europe.
---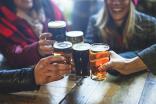 EU brewers need assistance, fast - ministers 13 Jul 2020
A group of MEPs has written an open letter to the executive VP of the European Commission, flagging the urgent need for support for the on-premise channel in the European Union.
---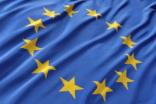 European Union readies drinks excise duty reforms 26 Jun 2020
The European Union is set to revise some of its rules on the taxation of alcohol.
---
Anheuser-Busch InBev Q1 2020 - Sales down almost 6%, April volumes plummet by 32% - results data - comment 7 May 2020
Anheuser-Busch InBev has warned of a tough second-quarter, as a strong start to 2020 was undone by the wider spread of the coronavirus towards the end of Q1.
---
SpiritsEurope targets lockdown alcohol consumption with online quiz 6 May 2020
Trade association SpiritsEurope has unveiled an online quiz activation designed to promote responsible drinking during the lockdowns affecting most countries across the continent.
---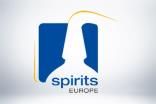 SpiritsEurope backs ambitious glass recycling project 27 Apr 2020
The trade organisation for Europe's spirits industry has signed up to a recycling initiative headed by the association for the continent's glass container manufacturers.
---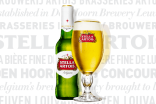 Union talks continue as Anheuser-Busch InBev Belgium blockade ends 6 Dec 2019
Anheuser-Busch InBev is in talks with unions after staff staging a blockade of breweries in Belgium returned to work
---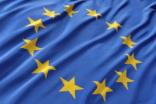 New observatory targets best practice for EU wine industry 26 Nov 2019
The European Commission has launched an observatory for wine producers in the European Union.