Belgium: Latest beverage news & analysis
Latest Insights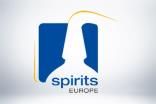 "There's a link between Brexit, the tariff war and COVID-19" - just-drinks speaks to SpiritsEurope director general Ulrich Adam - CORONAVIRUS SPECIAL 8 Apr 2020
In the drinks industry, the coronavirus pandemic has turned the spotlight on to trade associations, with members searching frantically for answers to their many questions. In our latest coronavirus special interview, just-drinks hears from Ulrich Adam, director general of SpiritsEurope, who discusses how his organisation is coping with COVID-19.
---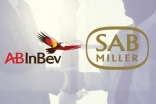 The rocky road ahead for Anheuser-Busch InBev and SABMiller - analysis 11 Nov 2015
The biggest deal in the history of the drinks industry has been given the green light, as Anheuser-Busch InBev lines up the US$107.3bn takeover of SABMiller. But, the road ahead looks rocky, with competition issues, market tussles and potentially more divestment in the coming months.
---
Anheuser-Busch InBev Q3 & YTD by region - Focus 30 Oct 2015
Earlier today, Anheuser-Busch InBev reported a drop in Q3 and year-to-date net profits and sales, although the company saw sales rise in organic terms. Here just-drinks takes a closer look at the company's performance in its global regions: 
---
Focus - Government, Industry want Minimum Alcohol Pricing in Scotland 16 Sep 2014
Although the Scottish Government's initiative to put a minimum unit pricing (MUP) on alcohol has been referred to the European Court of Justice, some members of Scotland's alcohol industry are backing the initiative to tackle alcohol harm in the country.
---

Focus - Anheuser-Busch InBev's Q1 Performance by Region 7 May 2014
Earlier today (7 May), Anheuser-Busch InBev reported a rise in first-quarter group sales, but net profits were dragged down by higher finance costs. Here just-drinks takes a look at the brewer's performance in its global markets:
Latest News
Anheuser-Busch InBev comes out on top in 2020's battle of the brewers - results data 25 Feb 2021
A strong finish to the year, relatively speaking, for Anheuser-Busch InBev saw the second half of 2020 repair the damage done in the first six months.
---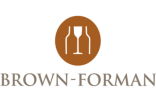 Brown-Forman to bring Belgium, Luxembourg into self-distribution fold 1 Feb 2021
Brown-Forman is expanding its strategy to bring distribution in-house to Belgium and Luxembourg.
---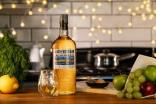 Beam Suntory expands Belgium, Luxembourg distribution arrangements 21 Jan 2021
Beam Suntory has signed another distribution deal, this time in Belgium and Luxembourg.
---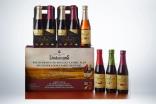 Lindemans Brewery readies Lambic Variety Pack for US 7 Jan 2021
Belgium's Lindemans Brewery has lined up a multi-pack of lambic ales for the US containing four of its fruit beers.
---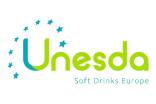 UNESDA switches Coca-Cola Co for PepsiCo in president appointment 5 Jan 2021
UNESDA has appointed its latest president, with the chief category officer for PepsiCo Europe assuming the role.
---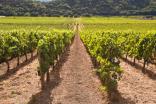 Calorie labelling on wine to become mandatory in European Union 16 Nov 2020
All wine sold in the European Union will have to display calorie content on its packaging in the coming months.
---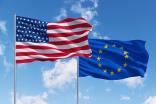 EU, US trade war ratchets up with latest tariff hike from EU 10 Nov 2020
The latest move in the ongoing tariff row between the European Union and the US has once again drawn the ire of trade organisations representing the two sides' beverage alcohol industries.
---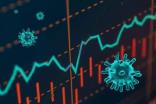 COVID second wave needs "proportionate" response for on-premise - SpiritsEurope 19 Oct 2020
The threat of a second wave of COVID-19 in Europe should be handled by "proportionate, evidence-based" measures from authorities, according to the trade association for the region's spirits industry.
---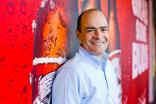 Anheuser-Busch InBev silent on CEO Carlos Brito departure claims 8 Sep 2020
Anheuser-Busch InBev has chosen not to comment on a news article today claiming that CEO Carlos Brito is set to step down from the role.
---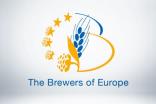 Olvi CEO Lasse Aho adds Brewers of Europe presidency to resumé 7 Sep 2020
The head of Finnish brewer Olvi is the new president of The Brewers of Europe.