Barbados: Latest beverage news & analysis
Latest News
Remy Cointreau's Mount Gay The Master Blender Collection - Port Cask - Product Launch 5 Oct 2020
The third bottling from Mount Gay's 'Master Blender Collection' has been announced, with the latest rum set to launch this month.
---
Remy Cointreau's Mount Gay The Master Blender Collection - Pot Still - Product Launch 3 Oct 2019
Remy Cointreau has added a second limited-edition iteration to the Master Blender Collection series of Mount Gay rum bottlings.
---
Fire contained at Remy Cointreau's Mount Gay rum distillery 17 Jan 2019
A fire earlier this week at the home distillery of Remy Cointreau's rum brand, Mount Gay, has been extinguished.
---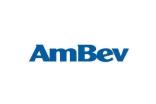 AmBev takes control of BHL Holdings 23 Dec 2015
Anheuser-Busch InBev's Brazilian unit, Ambev, has confirmed its purchase of Caribbean beverage producer BHL Holdings after a fraught bidding process.
---
Anheuser-Busch InBev embroiled in Caribbean "poison pill" takeover row 1 Dec 2015
As Anheuser-Busch InBev awaits the green light from regulators over its SABMiller acquisition, its Brazilian subsidiary AmBev is battling investors in a fight for control of a Caribbean beverage company.
---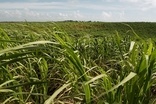 Remy Cointreau buys Mount Gay rum plantation 16 Jul 2015
Remy Cointreau has acquired a 134-hectare plantation in Barbados, for its Mount Gay rum brand.
---

CARIBBEAN: Illva Saronno signs Monarq Group as distributor 4 Oct 2010
Illva Saronno has signed a deal for Monarq Group to distribute its brands, including Disaronno and Tia Maria, in the Caribbean.