Austria: Latest beverage news & analysis
Latest Insights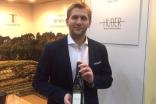 Analysis - How Austrian wine survived scandal to flourish again 15 Mar 2016
Thirty years have passed but Willi Klinger still refers to it as Austrian wine's darkest hour.
Latest News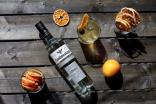 Amber Beverage Group's Tambovskaya Vodka - Product Launch 24 Aug 2020
Amber Beverage Group's Tambovskaya Vodka - Product Launch
---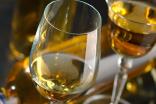 US increase helps Austrian wine exports hit new high in 2019 13 Mar 2020
Austrian wine exports set a new record last year as sales to the US jumped by double digits.
---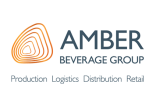 Lively year continues for Amber Beverage Group with Mountain Spirits stake buy in Austria 11 Dec 2019
Amber Beverage Group has acquired control of Austrian drinks distributor and wholesaler Mountain Spirits.
---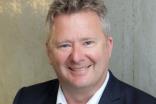 Austrian Wine Marketing Board poaches Chris Yorke from New Zealand Winegrowers for next MD 12 Jun 2019
Austria's wine trade group, the Austrian Wine Marketing Board, has named Chris Yorke as its next managing director.
---
Austrian Wine Marketing Board MD to step down 7 Dec 2018
The manager director for the Austrian wine trade organisation will retire at the end of next year.
---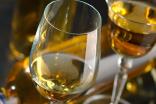 Austria welcomes four new grape varieties to quality classification 22 Nov 2018
The trade organisation for Austrian wine has announced four additions to the country's roster of quality grape varieties.
---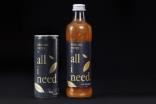 Capri-Sun Group takes over Austrian energy tea start-up All I Need 23 Oct 2018
Capri-Sun Group has acquired a majority stake in Austrian beverage start-up All I Need, which makes a range of tea-based energy drinks.
---
Sojuzplodoimport to appeal after Stolichnaya court setback against SPI Group 20 Feb 2018
Sojuzplodoimport, the Russian company locked in a court battle with SPI Group over ownership of the Stolichnaya vodka brand, has said it will appeal after losing the latest round in the pair's long-running fight.
---
Vinexpo heads to Austria with new mission to highlight fringe regions 17 Jan 2017
Wine trade show Vinexpo plans to take 100 of the world's top buyers to Austria's vineyards for the first edition of a new exhibition concept.
---

AUSTRIA: Red Bull silent on contamination report 18 Mar 2013
Red Bull has refused to comment directly on reports it has been the victim of threats to contaminate its products in Austria.