Australia: Latest beverage news & analysis
Latest Insights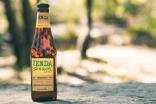 Indonesia the wildcard for Coca-Cola European Partners in Coca-Cola Amatil acquisition - comment 26 Oct 2020
Over the weekend, Coca-Cola European Partners offered a textbook example of how to turn a crisis to one's advantage. As markets reel from the coronavirus and Coca-Cola soft drinks sales stumble, the European bottler revealed a bid for all of Coca-Cola Amatil's shares - including the 30% owned by The Coca-Cola Co.
---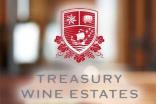 Treasury Wine Estates Performance Trends 2016-2020 - results data 14 Oct 2020
In mid-August, Treasury Wine Estates reported a 9.3% decline in sales from the 12 months to the end of June. A tough second half of the fiscal year, in which the coronavirus pummelled performance, pulled markedly on a first-half when sales came in flat. Here, just-drinks considers the wine group's performance over the last five years.
---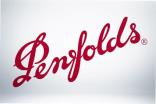 Is Treasury Wine Estates setting up Penfolds to be the next Porsche? - comment 7 May 2020
In an attempt to distract himself from all things coronavirus, wine commentator turned to Treasury Wine Estates recent announcement about its Penfolds brand. just-drinks editor Olly Wehring asked of the proposed brand demerger: What is the point? Chris thinks he may have found one.
---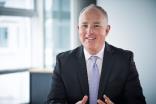 Treasury Wine Estates' Penfolds demerger - Seriously, what is the point? - comment 8 Apr 2020
In announcing the initial conclusions of a recent business review, Treasury Wine Estates today prompted the very simple question: Why?
---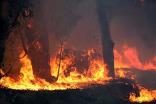 Will Australia's bushfires bring on wine industry burn-out? - comment 6 Feb 2020
This year started with Australia dominating the news headlines. Chris Losh considers what the country's bushfire crisis has done - and will continue to do - to Australia's wine producers.
Latest News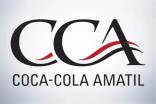 Coca-Cola European Partners eyes Indonesia with US$6.6bn Coca-Cola Amatil bid 26 Oct 2020
Coca-Cola European Partners has identified Indonesia as the "standout" target in its proposed swoop for Australasian bottler Coca-Cola Amatil.
---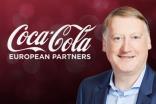 Coca-Cola Amatil expertise could fuel alcohol ambitions - Coca-Cola European Partners 26 Oct 2020
The CEO of Coca-Cola European Partners has said the prospective acquisition of Coca-Cola Amatil can teach his company how to operate in the alcohol category.
---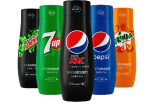 Australia next for PepsiCo's branded SodaStream syrups 28 Sep 2020
PepsiCo has lined up Australia as the next market to stock some of its soft drinks brands for use with the SodaStream home-carbonation platform.
---
Four Pillars Bloody Shiraz Australian gin hits the UK 18 Sep 2020
Australian gin producer Four Pillars has broadened the reach of its namesake brand's Bloody Shiraz iteration to the UK.
---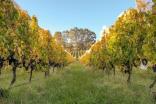 Jackson Family Wines returns to Australia with Giant Steps Winery buy 9 Sep 2020
Wine multinational Jackson Family Wines has added to its footprint in Australia, having purchased Giant Steps Winery in the Yarra Valley in Victoria.
---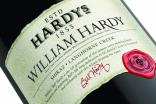 Accolade Wines acquires Katnook Estate in Australia 7 Sep 2020
Accolade Wines has bought Coonawarra winery Katnook Estate from Wingara Wine Group.
---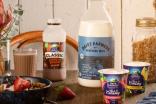 Kirin looks for new Lion Dairy & Drinks owner after China Mengniu block - report 3 Sep 2020
Kirin Holdings is reportedly set to resume plans to sell its Lion Dairy & Drinks business, an asset in Australia that was lined up to be offloaded to China Mengniu Dairy Co before the deal was called off last week.
---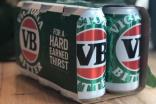 Asahi Group launches US$1.5bn share offering to pay off Carlton & United Breweries buy 25 Aug 2020
Asahi Group is to raise up to US$1.5bn in a public share offering to help with the acquisition costs for Carlton & United Breweries from Anheuser-Busch InBev.
---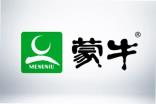 Kirin cancels Lion Dairy & Drinks sale to China Mengniu Dairy Co 25 Aug 2020
Japan's Kirin Holdings has terminated a deal to sell Australian business Lion Dairy & Drinks to China Mengniu Dairy Co.
---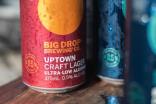 Big Drop Brewing Co secures Australia launch 25 Aug 2020
UK non-alcoholic brewer Big Drop Brewing Co has launched in Australia with listings in two major retailers.