Australia: Latest beverage news & analysis
Latest Insights
Why mixing kombucha with alcohol is a recipe for success - if it's done right - analysis 1 Mar 2021
Last month, non-alcoholic kombucha producer Bucha of Byron launched a cross-category innovation in its home market – one that could prove a winner in both categories.
---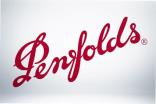 "Most people just want to talk about China at the moment!" - just-drinks speaks to Treasury Wine Estates CEO Tim Ford 17 Feb 2021
The release today of six-month results provided the opportunity for just-drinks to catch up with Treasury Wine Estates' CEO, Tim Ford. During our London-to-Melbourne call, Ford explains how TWE is benefitting from the COVID pandemic in Europe, is looking to sell off brands in the US, is preparing for a 'new normal' in China and wasn't bluffing - honest! - when the company mulled demerging Penfolds.
---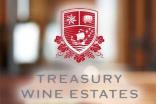 Treasury Wine Estates in H2 2020 - results preview 15 Feb 2021
On Wednesday, Treasury Wine Estates will announce its fiscal half-year results - the six months to the end of December. Back in August, the group posted a 9.3% decline in sales from fiscal-2020, as the pandemic put the brakes on the first half's flat top-line performance. Fast forward to November, and Treasury reported a 6.4% fall in the first quarter of the current fiscal year. Here's a look at the news that is likely to have shaped TWE's performance in the six months to the end of December.
---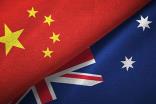 Australia's wine struggles - First came COVID, then came China - comment 4 Feb 2021
International trade disputes are 'two-a-penny' at the moment and have become a fact of life for brand owners in most beverage categories. Australian wine brand owners, however, appear to have things tougher than most, as the country's authorities are in Beijing's sights. Category commentator Chris Losh surveys the wreckage of this particular perfect storm.
---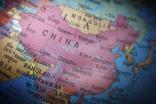 Tariffs risk reversing Australian wine's hard-won China wins - comment 27 Nov 2020
Earlier today, China's Ministry of Commerce (MOFCOM) advanced an on-going anti-dumping investigation into Australian wine with the announcement that, from tomorrow, bottled imports from the country will face preliminary tariffs of as much as 217%. Comments from the Australian wine industry that this was a disappointing outcome were, to say the least, an understatement.
Latest News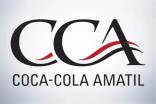 Coca-Cola European Partners set to land Coca-Cola Amatil deal by May 18 Feb 2021
Coca-Cola European Partners is on course to secure its acquisition of Australasian bottler Coca-Cola Amatil by mid-March.
---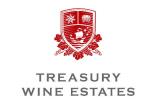 Treasury Wine Estates prepares for life without China as half-year sales dip - results data 17 Feb 2021
Treasury Wine Estates is preparing to factor China's wine market out of the equation as recently-introduced tariffs pulled on improving sales in the second half of 2020.
---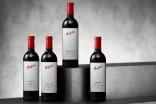 Treasury Wine Estates unveils California Collection in Penfolds first 17 Feb 2021
Treasury Wine Estates has launched the first Penfolds wines to use Californian grapes.
---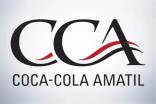 Coca-Cola European Partners ups offer as Coca-Cola Amatil takeover draws nearer 15 Feb 2021
Coca-Cola European Partners has increased its offer to acquire Coca-Cola Amatil, with the Australasian bottler backing the improved bid.
---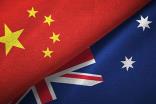 Australian wine pays price for China tariffs as December exports collapse - data 3 Feb 2021
Australian wine exports to China dropped to near zero in December as new tariffs cut off trade channels to the important East Asian market.
---
Champagne Lanson eyes Travel Retail recovery with Asia-Pacific push 3 Feb 2021
Champagne Lanson is preparing for the return of the Travel Retail channel in Australia and New Zealand after posting strong domestic sales.
---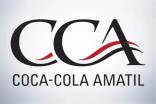 Coca-Cola Amatil enjoys second-half rebound in 2020 as acquisition looms - trading update 22 Jan 2021
Coca-Cola Amatil's core markets of Australia and New Zealand rebounded in the second half of last year as the soft drinks bottler and alcohol distributor emerged from a challenging 2020.
---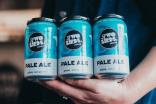 Fermentum grows Melbourne footprint with Two Birds Brewing purchase 14 Jan 2021
Australian brewing group Fermentum has bought Melbourne's Two Birds Brewing for an undisclosed fee.
---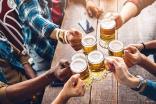 Australian on-premise rebound a "harbinger" for rest of world - analyst 11 Jan 2021
A significant return of consumer traffic to the on-premise in Australia points the way to a mid-2021 recovery for Western alcohol markets hit by the coronavirus lockdown, an analyst has forecast.
---
Augmented Reality app for wine label storytelling to roll out next year - video 3 Dec 2020
An app that reads augmented-reality (AR) wine labels is set to launch next year.