Argentina: Latest beverage news & analysis
Latest Insights

Comment - SABMiller Trespassing in Anheuser-Busch InBev's Backyard 25 Nov 2010
SABMiller will be choking on Anheuser-Busch InBev's exhaust fumes in Argentina, but its entry into the country via the purchase of Casa Isenbeck still holds significant advantages.
Latest News
Concha y Toro boosts online presence for Trivento in US - video 20 Nov 2020
Concha y Toro is escalating its online marketing activity for the Trivento wine brand in the US.
---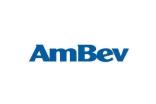 Anheuser-Busch InBev buys Argentina's Dante Robino Winery 19 Feb 2020
Anheuser-Busch InBev's Argentinian unit, Cervecería y Maltería Quilmes, has agreed to buy Dante Robino Winery in Mendoza for an undisclosed fee.
---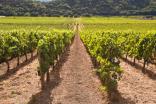 Pernod Ricard offloads wine brands, vineyards in Argentina 15 Jan 2019
Pernod Ricard has confirmed the sale of a raft of wine assets in Argentina to Chile's VSPT Wine Group.
---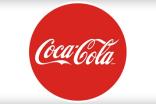 The Coca-Cola Co lines up US$1.2bn spend in Argentina 30 May 2018
The Coca-Cola Co has announced further investment in Argentina, as it looks to improve operations in the country. 
---
Green shoots for Argentina's wine export industry - Rabobank 21 Jan 2016
Argentina's wine industry is expected to see renewed export growth in 2016, thanks to the country's new president. 
---
Product Launch - Bodegas Salentein's Salentein Gran VU Blend 2011 2 Oct 2014
The 2011 vintage of Salentein Gran VU is a blend of Malbec and Cabernet Sauvignon that has been aged for wo years in French oak barrels.
---
Product Launch - GLOBAL: Bodegas Salentein's Killka Chardonnay 2012 13 Aug 2014
Bodegas Salentein has released Killka in the UK, ahead of a global roll-out in the coming weeks.
---
LUX/ARGENTINA: SPI Group installs CEO at Achaval Ferrer 22 Oct 2013
SPI Group has appointed a CEO to run its Argentinian winery Achaval Ferrer.
---

ARGENTINA: Wine producers should look to US Hispanics - research 18 Oct 2013
Argentina's wine producers should tackle the slowdown in exports by targeting the US's growing Hispanic population and Mexico, according to a new report.
---
LUX/ARGENTINA: SPI Group appoints Achaval Ferrer CFO 16 Oct 2013
SPI Group has recruited the CFO of Argentina's Familia Schroeder Winery to assume the same role at its Achaval Ferrer wine company in the country.