Zamora Co's Licor 43 Horchata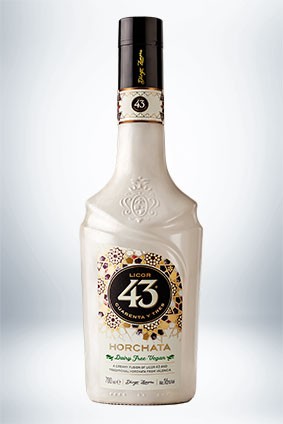 Category - Liqueur, 16% abv
Available - From this month
Location - Available globally
Price - In the UK, SRP of GBP18 (US$23) per bottle
Zamora Co has replaced its Licor 43 Orochata expression with a dairy-free, vegan-friendly alternative.
Licor 43 Horchata is a blend of Licor 43 Original and the Spanish tiger nut and cinnamon horchata drink from Valencia. The new liquid will gradually replace Licor 43 Orochata, which first launched in 2016, in all markets where the brand extension is already present.
The new expression will also roll out to new markets, including the US.
The new recipe is the result of Zamora's aim to produce a 100% vegetable-based liqueur that is free of any lactose and milk proteins, the company said. The new label will promote the expression's vegan credentials and horchata inspiration.
Julian Fernandez, global marketing & innovation director for spirits at Zamora, said: "With Licor 43 Horchata we wanted a delicious product in the cream liqueur category that also meets the growing consumer demand for lighter and non-dairy alternatives. Our philosophy is to offer to an increasingly demanding consumer exciting liquids and experiences to enjoy with family and friends during their after-meal moments."
What's coming up in white spirits in 2020? - Predictions for the Year Ahead
---