William Grant & Sons is offering a free Hendrick's gin & tonic to UK consumers in exchange for a cucumber.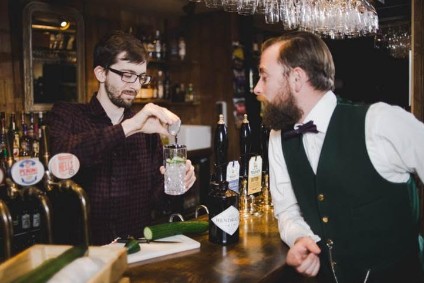 The on-premise activation will take place at three UK bar chains, Young's, Balls Brothers and Alchemist, and celebrates 14 June's World Cucumber Day. Hendrick's is made with an infusion of cucumber.
William Grant said the bars will accept cucumbers of any species as currency in return for a Hendrick's & Tonic. The offer will run from 5pm to 8pm on Wednesday and is limited to one drink per person.
Hendrick's global brand ambassador Duncan McRae said: "For many years now Hendrick's has sought to elevate the many enigmatic qualities of the unassuming cucumber, due to the role it plays in our most unusual gin alongside the Bulgarian rose."
The campaign follows the launch of a new limited-editon Hendrick's. In May, William Grant unveiled Orbium, an expression with three new botanicals. The company will release 4,000 bottles of Orbium, distilled in 500-litre batches.
---