William Grant & Sons will target this year's St Patrick's Day celebrations in the US with a four-city activation for its Tullamore DEW Irish Whiskey that aims to turn the whole country part-Irish.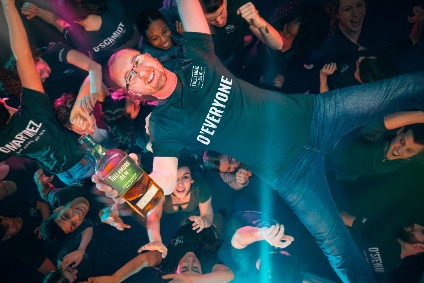 The 'O'Everyone' campaign will turn locally well-known non-Irish bars and restaurants into rebranded Irish "mashups", William Grant said. The aim is to open up the day to all and show that "everyone can become a part of the celebration".
The activation will cover on-premise accounts in New York, Los Angeles, Chicago and Boston, changing their names for one day only. In LA, Mexican restaurant Gilbert's El Indio will become O'Gilbert's while Chicago's Bub City's Country Western Honky Tonk will become O'Bub's. T-shirts can also be ordered online that put O' in front of any name or nickname.
"O'Connors and O'Sullivans will be joined by O'Johnsons, O'Rousseaus, O'Spinellis, and many more across the country as we all raise a glass on this celebratory holiday," William Grant said.
Pernod Ricard eyes US launch for Method and Madness Irish whiskey as craft comes to fore - just-drinks Exclusive
---