Whyte & Mackay's Jura Time and Tide 21-year-old whiskies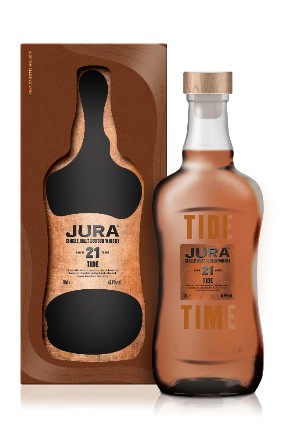 Category - Spirits, whisky, Scotch, single malt, 47.2% abv
Available - From this month
Location - Time is exclusive for GTR; Tide will roll out in domestic markets
Price - TBC
Whyte & Mackay, the Scotch whisky arm of Emperador, has launched a brace of single malt Jura whiskies. The two expressions, called Time and Tide, are both 21-years-old. Time will only be available in GTR while Tide will go into domestic markets, Whyte & Mackay said.
The launch follows last year's overhaul of the Jura range, which includes five exclusive expressions for GTR.
"The worldwide relaunch of Jura in GTR has driven significant commercial success with momentum building in all key regions globally," said Whyte & Mackay GTR director Richard Trimby. "The addition of the new Jura Time reinforces our commitment to offering our customers prestige and limited whiskies."
Have international spirits companies finally got China right? - Click here for a just-drinks comment
---