The head of Beam Suntory has admitted to just-drinks that the ongoing tariff disputes between the US and a raft of the country's export markets are causing concern for the group's American whiskey operations.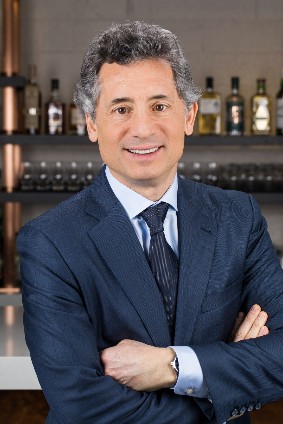 The row between the US and the likes of the European Union and China dates back to the start of last year, when the Trump administration hiked up import duties on aluminium and steel. Almost exactly 12 months ago, China retaliated, introducing a 25% tariff on imports into the country of whiskey from the US, with Canada and Mexico only repealing their retaliatory tariffs in May this year.
Subsequently, Brown-Forman has seen the economic row hamper sales of its Jack Daniel's American whiskey brand. Other distillers have been affected, and Suntory's president warned in September that the group would have to raise prices on its Bourbon brands in Europe if the tariff row were not resolved.
Speaking exclusively to just-drinks in London late last month, CEO of Suntory's Beam Suntory spirits unit, Albert Baladi, said the situation was causing him sleepless nights as a result of its effect on brands such as Jim Beam and Maker's Mark. "We're a victim of the tariff war," Baladi said. "Around 60% of exports of American whiskey are still subject to tariffs.
"It hurts because we're competing in the broader whisk(e)y space. People compare us in price."
Asked about Beam Suntory's reaction to the duty rises, Baladi said: "We don't have the ability to take pricing without being affected. We've been very choiceful in how we've absorbed tariffs in some cases and reflected them in others. We're very strategic in our decisions."
Baladi noted that factors considered by the group include "the strategic importance of the market" as well as "the depth of the promotional price in the country".
"It's a fairly complex exercise, but being very choiceful is the right way to do it," he added.
Baladi, who assumed the leadership role at Beam Suntory in April, admitted that in markets where the company has raised prices, including the UK and Poland, the company has suffered a "slowdown" in its sales performance.
just-drinks' exclusive interview with Albert Baladi will be published in two parts over this week.
Summer's here! So is a global trade war - The just-drinks Analyst
---