The CEO of Heineken has expressed dissatisfaction at the brewer's performance in the US during 2018.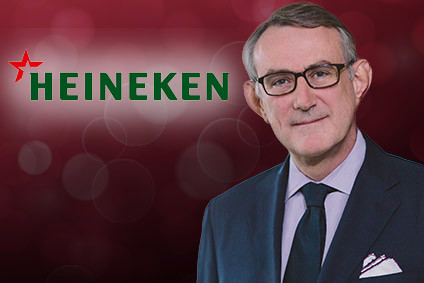 The 12-month period saw Heineken USA's beer volumes decline high-single digits. Lagunitas, which operates as a separate unit, recorded low-single digit declines.
Speaking to analysts following yesterday's results announcement, Jean-Francois van Boxmeer warned that the overall US market is struggling.
"The market is suffering and you had very few winners and a lot of losers in 2018," he said. "We are a small player and we are also rather on the side of the losers. I have to admit that we are not satisfied with it."
Van Boxmeer outlined plans for both businesses.
The CEO said Heineken USA is "staffed for improvement", without giving specific details. As for Lagunitas, he said the business was "slightly under pressure" in a segment that is also under pressure. "They have performed quite well," he added.
Van Boxmeer noted that the Lagunitas brand is gaining traction in export markets, especially in Europe.
"We even started to produce it locally here in our prime brewery in the south of Netherlands," he said. "We have a smaller brewery, which is a craft brewery where Lagunitas is... locally brewed."
Overall, van Boxmeer said the company is "satisfied with the development of Lagunitas, also in the US", adding that the performance of Heineken USA "should improve".
Heineken's US performance echoes that of Molson Coors, which also saw US volumes fall in full-year 2018 results.
---