Wachusett Brewing Co's Nauti Seltzer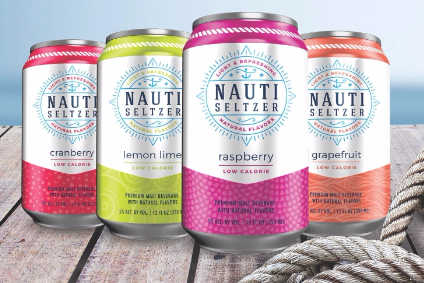 Category - RTDs, hard soda, 5% abv
Location - US, nation-wide
Available - From April
Price - TBC
Distribution - St Killian Importing
New England-based Wachusett Brewing Co has entered the hard soda category with the launch of Nauti Seltzer.
The product comes in four flavours: Raspberry, Grapefruit, Lemon Lime, and Cranberry. Each 12oz can is 110 calories.
Wachusett has created Craft Cocktail Company, which will act as the parent company to the brand.
Ned LaFortune, co-founder & president of Wachusett, said: "We believe WBC may be the first craft brewery in the country to research and develop a clear malt base formula and create its own line of ready-to-drink beverages."
Last month, Anheuser-Busch InBev's US unit, Anheuser-Busch, lined up the second offering from its Best Damn range of hard sodas.
---