A US government office has warned it cannot guarantee that the use of cannabidiol (CBD) in food products is safe.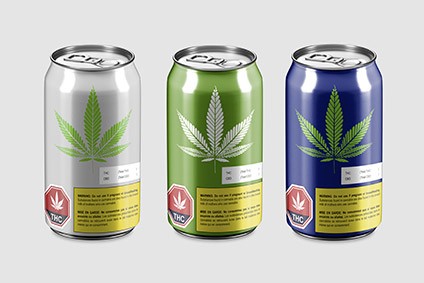 The US Food & Drug Administration (FDA) said it "cannot conclude that CBD is generally recognised as safe among qualified experts for its use in human or animal food" based on the lack of scientific information. It has accordingly sent letters to 15 companies for "illegally" selling products containing CBD "in ways that violate the Federal Food, Drug & Cosmetic Act".
The FDA said some of the available data raises "serious concerns" about the potential harm from CBD, including possible liver damage, interactions with other drugs, drowsiness, diarrhoea and changes in mood. It added that studies performed on animals show that CBD can interfere with the development and functioning of testes and sperm, decreased testosterone levels and impaired sexual behaviour in men. The agency is also concerned about its impact during breastfeeding.
FDA must lead CBD out of the legal shadows - Click here for a just-drinks comment
"As we work quickly to further clarify our regulatory approach for products containing cannabis and cannabis-derived compounds like CBD, we'll continue to monitor the marketplace and take action as needed against companies that violate the law in ways that raise a variety of public health concerns," said Amy Abernethy, the principal deputy commissioner at the FDA. "We remain concerned that some people wrongly think that the myriad of CBD products on the market, many of which are illegal, have been evaluated by the FDA and determined to be safe."
The FDA added it has not approved any CBD products other than a prescription human drug product to treat rare, severe forms of epilepsy.
"There is very limited information for other marketed CBD products, which likely differ in composition from the FDA-approved product and have not been evaluated for potential adverse effects on the body," it said.
All 15 companies have been asked to offer responses within 15 working days on how they will "correct the violations".
"Failure to correct the violations promptly may result in legal action, including product seizure and/or injunction," the FDA stated.
In a statement, Laura MacCleery, policy director at US consumer watchdog The Center for Science in the Public Interest, said: "Apart from being found effective in prescription form for two rare forms of epilepsy, there is no justification for CBD being added to chocolates, candies, coffee pods, cosmetics, pet treats, tinctures, dietary supplements, vape pens or other products. CSPI is glad that the Food & Drug Administration has issued another tranche of warning letters to companies making illegal claims for CBD-containing products."
MacCleery added the FDA's announcement CBD cannot be "generally recognised as safe" means "just about everyone selling CBD in a food is breaking the law".
She added: "If the hemp industry wants CBD to be legal in foods or supplements, it will need to affirmatively convince the FDA that it is safe. And, as of now, given the gaps in the research noted by FDA, CBD makers have an uphill battle on their hands."
Who were the top drinks influencers on Twitter in Q3 2019? - Click here for a just-drinks analysis
---