US craft distillers are being blocked from exporting to Europe as tariffs put pressure on large and small operators alike, the head of a US spirits trade group has told just-drinks.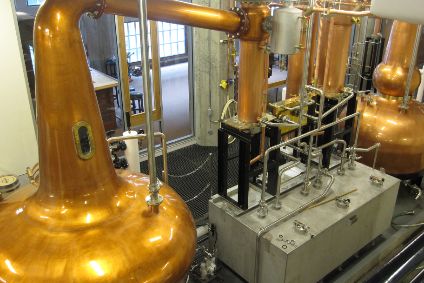 In an exclusive interview, Chris Swonger, CEO of the Distilled Spirits Council of the US, said ambitions by independent spirits companies to sell in countries such as the UK have been thwarted by a spate of tariffs. According to Swonger, the levies threaten the export growth of the burgeoning US craft spirits scene at a crucial time.
"They're saying their calls aren't being returned and their exports have come to a complete stop," Swonger said of craft distillers targeting the UK. "They were just getting their names out there and their greatest fear now is that when these tariffs are lifted, consumers may have moved on to other products."
According to DISCUS, the US has seen a 28% value decline in exports of American whiskey to Europe since the European Union imposed a 25% tariff on American whiskey in June 2018. The tariffs were in response to the US administration's own levies on EU and China steel and aluminium exports. In October last year, the US imposed tariffs on single malt Scotch, Irish whiskey from Northern Ireland, cordials and liqueurs as part of an EU feud over aircraft manufacturing.
Trade for spirits between the EU and the US had been tariff-free since 1997.
Swonger said many smaller US distillers were attracted to EU trade because of the complexities of the three-tier system in their domestic market.
"Sometimes, they see an easier path of opportunity," he explained.
For larger distillers, the tariffs threaten long-standing brand-building work, Swonger said. "When you've got a brand with a lot of momentum that consumers are gravitating towards, and then there's an impact, we don't know the implications of that," the CEO added.
To read the full interview, click here.
Will 2020 see Campari Group back on the M&A hunt? - Click here for a just-drinks analysis
---