The US craft beer segment may have peaked, a new report suggests, as figures show SKUs going into decline.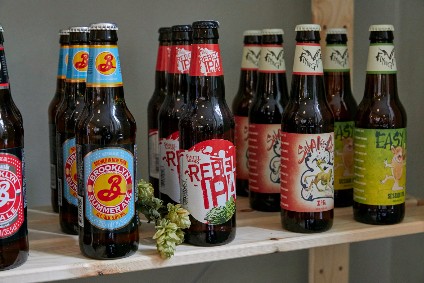 Overall beer SKUs in the US have more than doubled in the past six years, according to figures collated by Consumer Edge Research. The increase, from 6,388 in 2011 to 13,238 at the end of last year, was driven by a rise in the number of independent brewers alongside the growing demand for craft beer.
However, since the start of this year, SKUs have dropped to 12,786, a decrease of almost 4%.
In a report on the US beer industry released last week, Consumer Edge Research said the drop was driven by a reduction in the craft category, "which indicates that we may be [entering] a period of SKU rationalisation".
Analysts and beer trade groups have previously warned that the high levels of growth for craft beer over the past few years were not sustainable, and that the growing numbers of players in the segment will find it increasingly difficult to compete in the market. Craft beer growth in the US has slowed in the past year, despite the continuing levels of new entrants that have seen brewery numbers in the country hit a record high.
Meanwhile, Consumer Edge Research has predicted that US brewers will look to easier-drinking beers to help kick-start stuttering volumes. The report said a trend for more flavourful options driven by interest in craft beer will end and that producers will aim to emulate the success of lighter beers such as Anheuser-Busch InBev's Michelob Ultra and Constellation Brand's portfolio of beer.
The new-style beers will appear at both the high- and low-value end of the market, claimed Consumer Edge Research, which cited the release next year of MillerCoors' Two Hats, a fruit-flavoured beer, as an example.
---