Seventy percent of US beer drinkers enjoy trying new types of beer, according to research.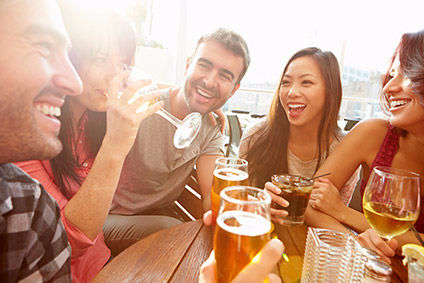 The Harris Poll's latest beer survey shows that 64% of consumers are fans of local beer. Of those who describe themselves as 'craft beer drinkers', 86% prefer local brews.
The Harris Poll surveyed 2,115 US adults ages 21 and older, including 913 who drink beer at least several times per year, in February 2016.
"It's certainly a good time to be a beer lover," said Danelle Kosmal, VP of Harris Poll owner Nielsen's beverage alcohol unit. "As Americans continue to enjoy some of their favourite traditional lagers, they also have a seemingly unlimited set of options when it comes to styles and new flavours. Whether it's with a new session IPA, a farmhouse ale or a refreshing summer flavour, there are plenty of reasons for beer lovers and brewers alike to be excited about their opportunities in beer."
Millennials are most likely to modify their tastes with the season (56%), while 30% of drinker said lager was their preferred beer style.
---