UK gin growth has accelerated again as sales for the spirit jumped almost 50% in 2018.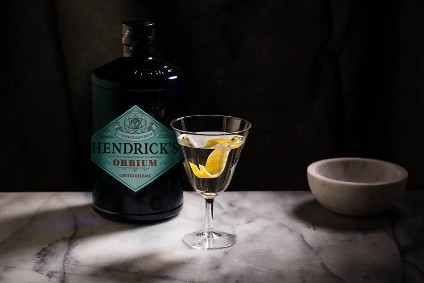 Government tax data shows that domestic sales for UK gin brands hit more than GBP1.9bn (US$2.45bn) during the twelve months of last year, a 49% increase on the year before. The growth beats the 38% sales jump domestic gin posted in the 12 months to June 2018.
It continues the strong performance for UK gin as the country enjoys a prolonged gin boom. Combined domestic and export sales of UK gin have more than doubled in the past five years.
The tax data, released this week by trade group the Wine & Spirit Trade Association, also showed strong growth for UK gin exports, up 15% in 2018. Sales for UK gin brands abroad hit a record high of more than GBP600m in 2018.
UK gin's biggest export market, the US, helped drive the performance with sales up 7% to GBP191m. Meanwhile, sales in Australia doubled to GBP24.4m. By region, the EU is still by far the biggest destination for UK gin worth almost GBP290m, with the European market up 14% on 2017.
The Wine & Spirit Trade Association said gin's success means the UK Government must continue to support distillers.
The future of personalised nutrition - just-drinks FUTURES vol. 4
---