UK drinks companies face the threat of their own 'Hard Brexit', a trade association has warned, if 'rules of origin' agreements between the UK and the European Union aren't treated separately to existing Free Trade Agreements.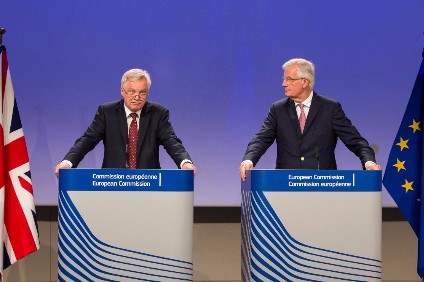 A report commissioned by the Food & Drink Federation, in collaboration with the National Association of British & Irish Flour Millers, claims that the supply chains built up within the EU Single Market by many UK food and drink companies risk being in breach of future origin requirements. When the UK leaves the EU, the report warns, these companies would have to deal with tariffs that have not previously applied.
Rules of origin refer to the "economic nationality" of a product, and whether it qualifies for a preferential tariff that has been agreed in a trade deal. Often, a product that is recognised as being British will contain ingredients that have been sourced from other countries.
Consequently, upon leaving the EU, UK food and drinks companies "could face the prospect of either a costly restructuring of their supply chains," the FDF said, "or de facto barring from future EU-UK trade as a result of the EU's Most Favoured Nation tariffs". These tariffs are "prohibitively high for food and drink, rising to more than 100% on many of our products".
The FDF cited UK chocolate as an example, producers of which could face tariffs of 27% or more, depending on the value of UK refined cane sugar originating from the world's poorest countries and the volume of Irish milk in their products.
"If we fail to secure sufficiently generous rules as part of a preferential trade agreement with the EU, food and drink manufacturers will be the ones who suffer this hidden hard Brexit," said the FDF's DG, Ian Wright. "They could be facing an increase in exporting costs, or a complete ban on entry to the market."
The UK exported GBP22bn (US$30.7bn) of food and drink in 2017, according to the FDF, with GBP13.3bn - 60% - going to the EU.
The UK is set to leave the EU on 29 March 2019.
Full details of the report - 'Rules of origin in an EU-UK FTA: A 'hidden hard Brexit' for food and drink exporters?' - can be found here.
---