Trip's CBD-infused drinks range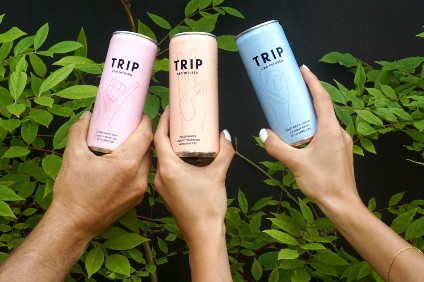 Category - Soft drinks, CBD
Available - From this month
Location - The UK
Price - GBP20 (US$25) per 24-pack and GBP2.99 (US$3.80) per can
UK company Trip has launched a range of drinks infused with CBD.
The range, which is manufactured in the UK, contains 15mg of CBD per can as well as turmeric, ginseng and l-theanine. According to the company, Trip aims to reclaim the negative connotations of "getting high" and instead emphasise the positive "trips" people can embrace every day.
The range comprises:
Elderflower Mint - with ginseng, l-theanine, mint, rooibos, chamomile and lemon balm
PeachGinger - with turmeric, ginseng, l-theanine, ginger, lemon balm and chamomi
Cold Brew Coffee - brewed for 24 hours, dairy-free with no added sugar
Trip drinks are available through its website and in Planet Organic, Harvey Nichols and Equinox gyms.
This week Molson Coors' cannabis joint-venture, Truss, announced it will launch a CBD spring water in partnership with an alkaline water brand.
Youth gone wild - How young consumers are transforming brands - analysis
---