Treasury Wine Estates' Lindeman's 0.5% wine range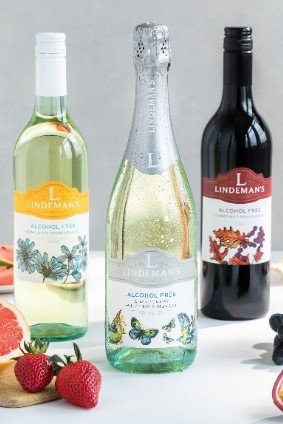 Category - Wine, low-alcohol, 0.5% abv
Available - From April
Location - Across Europe
Price - UK SRP GBP5 (US$6.50) per bottle
Treasury Wine Estates has said it is looking to bring consumers back into the wine category with the launch of a 0.5%-abv range under its Lindeman's brand.
The company said consumers are increasingly limiting their alcohol intake, with many turning to other categories or abstaining altogether. The new range, the first Lindeman's wines to enter the low/no category, aims to encourage consumers back to wine by offering an alternative to soft drinks.
"We know that the wine industry is changing and that consumers are turning to other drinks categories, or choosing not to drink at all," said Kirstie McCosh, European marketing director for TWE. "By giving shoppers an alcohol-free alternative from a consumer favourite like Lindeman's, we are helping to recruit these consumers back into our category and providing them with new ways in which to enjoy our wines."
The range will comprise three variatals - Chardonnay, Cabernet Sauvignon and a sparkling blend of Pinot Noir and Muscat.
To promote the new wines, TWE is partnering with Club Soda, a mindful drinking group that holds events around the UK showcasing non-alcoholic brands. Companies that have previously partnered with Club Soda include Heineken, through its Heineken 0.0 brand, and the Pernod Ricard-distributed non-alcoholic spirit brand Ceder's Gin.
Six companies that are shaking up the non-alcoholic drinks category - Click here for a Club Soda event focus
---