Treasury Wine Estates is bringing the Samuel Wynn & Co wine brand to the UK three years after its debut in home market Australia.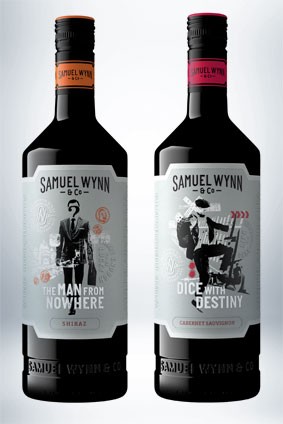 The two-strong line, comprising a Cabernet Sauvignon and a Shiraz, rolls out this week in the UK off-premise. Both will be available in Asda stores, while the Shiraz will also be listed with Morrisons.
Named after an Australian wine merchant from the early-20th Century, the two expressions carry sub-brand names to "strengthen engagement with Millennials", TWE said. The Shiraz is known as 'The Man From Nowhere' while the Cabernet Sauvignon has been switched from 'Last Rites' in Australia to 'Dice With Destiny' for the UK.
"It's a brand very much aimed towards the Millennial consumer," said Ben Blake, TWE's head of marketing for EMEA. "Having seen such strong growth with brands such as 19 Crimes, we felt this was a prime opportunity to further recruit Millennials into the wine category."
The two wines have an abv of 14% and retail at GBP10 (US$12.50) per bottle.
Is Treasury Wine Estates setting up Penfolds to be the next Porsche? - Click here for a just-drinks comment
---