"Relaxation" drinks maker Tranquini is continuing its global expansion with a launch in the UK.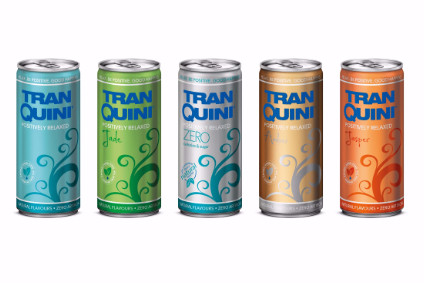 The company, which only started out in April last year, has made the UK its 29th market following launches in Africa, Europe and Asia. RH Amar will handle distribution for Tranquini in the UK.
The five-strong Tranquini range contains green tea extract with theanine, chamomile, lavender and lemon balm, which Tranquini claims that are proven to reduce stress and relieve anxiety without causing drowsiness. It has an SRP of GBP1.29 (US$1.90) per 25cl can.
Sam Higgins, senior brand manager at RH Amar, said: "Following on from the success of relaxation drinks in the US, there are strong signs that the UK functional drinks category is ready for a relaxing alternative as consumers look for something to take the edge off their day without turning to alcohol."
Tranquini is lightly-carbonated and comes in the following flavours:
Tranquini Original: a fruity flavour
Tranquini Jade: green tea notes with reduced sugar
Tranquini Jasper: with ginger and lemongrass notes, herbal taste, reduced sugar
Tranquini Amber: malted barley notes, beer taste, low sugar
Tranquini Zero: containing a combination of sweeteners, including stevia-sourced sweeteners
---